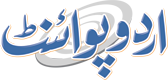 Noise Expected As Preparations For 'Union Fortress 9' Begin In Abu Dhabi: Ministry Of Defence
Faizan Hashmi Published September 22, 2023 | 02:30 PM
ABU DHABI, (UrduPoint / Pakistan Point News / WAM - 22nd Sep, 2023) The Ministry of Defence has alerted the public to expect loud sounds and increased activity involving aircraft and armoured personnel carriers on Yas Island starting at 4:30 pm today (Friday).
These activities are part of the ongoing preparations for the "Union Fortress 9" military parade, scheduled to take place in November in Abu Dhabi.
The Ministry of Defence, in collaboration with the organising committee, is committed to providing a unique live showcase for the audience to reflect the unwavering dedication and high capabilities of the UAE Armed Forces in their mission to safeguard the nation, its citizens, and residents within its borders.
The Primary objectives of the military parade include boosting the pride of the nation's citizens and residents in their Armed Forces, highlighting military prowess and techniques, and fostering greater cooperation between the Ministry of Defence and various state security agencies and government institutions.
The Ministry announced that the invitation to attend the "Union Fortress 9" military parade is open to the public. Those interested can witness the event's details firsthand on Yas Island or via giant screens positioned on both sides of the main platform and display site.