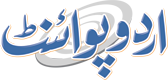 Oman To Host 2nd Round Of Munshid Al Sharjah Qualifiers
Umer Jamshaid Published September 04, 2023 | 10:30 PM
SHARJAH, (UrduPoint / Pakistan Point News / WAM - 04th Sep, 2023) The second round of the Munshid Al Sharjah (Sharjah Vocalist) qualifiers will be hosted by Oman on 5th September.
Following impressive trials in Saudi Arabia, where a large number of competitors competed for a spot in the 15th Munshid Al Sharjah, Oman will host the second round of qualifiers.
Oman competitions will be held from 8 a.m. to 8 p.m. at the University of Sohar. The fifteenth season encourages exceptional vocalists to present themselves and perform in front of a judging panel comprised of the renowned artists Mohammed Al Thuhaili and Abdelhamid Al Kayumi.
Participants must pick religious hymns and perform a three-minute hymn or vocal improvisation.
After Saudi Arabia and Oman, Munshid Al Sharjah's series will continue in four Arab countries: Jordan on 9th September, Morocco on 13th September, Algeria on 16th September, and Cairo on 20th September.
On 23rd September, UAE evaluations will be held at Sharjah Radio and Television Authority headquarters.
From 2nd to 23rd September, promising Arab vocalists can take online performance assessments in addition to the live qualifiers. This encounter is available on the website, www.munshidsharjah.ae.
Najmuddin Hashem, the producer of Munshid Al Sharjah, anticipates a strong response from Omani singers who wish to become stars through this prestigious series that has included many great singers.
He remarked that this edition of Munshid Al Sharjah is significant because it demonstrates the programme's success and popularity as the leading platform for evaluating voice talent.
He emphasised that the organisers of the programme strive for excellence as well as the audience's and applicants' satisfaction.