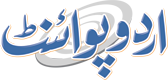 SGCA Receives 1,530+ Entries From 37 Nations
Fahad Shabbir (@FahadShabbir) Published August 23, 2023 | 07:30 PM
SHARJAH, (UrduPoint / Pakistan Point News / WAM - 23rd Aug, 2023) The Sharjah Government Media Bureau (SGMB) has announced an exceptional surge in participation for its Sharjah Government Communication Award (SGCA) 2023, with over 1,530 entries recorded from 37 countries worldwide.
The submissions come from communication innovators, spanning governmental, semi-governmental, private, and individual contributors.
The winners will be announced during the International Government Communication Forum (IGCF) taking place on 13th and 14th September at Expo Centre Sharjah.
This year, 314 submissions were carefully scrutinised and selected from the record-breaking number of entries and will participate in the tenth edition of the award. The submissions include 91 entries from the UAE and 223 internationally. The top 5 participating countries in the award excluding the UAE are Egypt, Saudi Arabia, Jordan, Morocco, and Syria, the SGCA entries also attracted a diverse participation including from Algeria, Australia, Bahrain, Bangladesh, Canada, Ethiopia, France, Ghana, India, Iran, Iraq, Kenya, Kuwait, Lebanon, Malawi, Nigeria, Oman, Pakistan, Palestine, the Philippines, Russia, Rwanda, Senegal, Sudan, Tunisia, Uganda, the United Kingdom, Yemen, Zambia, and Zimbabwe.
Within the Arab categories, the 'Best Communication Targeting Youth' category received the highest number of submissions with 53 entries.
The 'Best Spokesperson' category received an impressive 41 entries, followed by the 'Best Integrated Communication Campaign' award with 37 entries. Notably, the 'Best Social Responsibility Campaign' and the 'Best Communication for Reputation Building and Management' also received a high amount of interest with 33 and 25 entries respectively.
Globally, the 'Best food Security Programme Communication Plan' registered the highest participation with 31 submissions. The 'Best Communication through Media Content' award followed suit with 19 entries, and both 'Best Communication Strategy for Crisis Management' and 'Best Communication Practices or Campaigns Addressing Developmental Challenges' categories each garnered 15 participations. The 'Best Applied Scientific Research in Government Communication' award rounded off the list with 13 entries.
Amidst the dynamic shifts in communication, this year's award celebrates communication pioneers across 26 categories. These include 12 Arab and 14 international categories in modern communication, including creative campaigns, crisis management, youth and sport programmes, and more. The Award spotlights Arab values, influential figures, media and drama, art, and pioneering research.
The winners will be announced and honoured at a ceremony during the IGCF 2023.