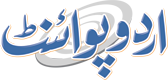 Sharjah Ruler Renames SHD To Housing Department
Fahad Shabbir (@FahadShabbir) Published October 03, 2023 | 07:45 PM
SHARJAH, (UrduPoint / Pakistan Point News / WAM - 03rd Oct, 2023) In a notable development H.H. Dr. Sheikh Sultan bin Muhammad Al Qasimi, Supreme Council Member and Ruler of Sharjah, has issued Decree No. (61) of 2023, officially altering the name of the "Sharjah Housing Programme" to the "Housing Department" within the Emirate of Sharjah.
This decree, released on October 3, 2023, comes after a thorough examination of several legal frameworks, including Law No. (2) of 1999, which concerns the establishment of the Executive Council of Sharjah and its associated regulations, Law No. (2) of 2011, which governs the goals, powers, and jurisdiction of the Sharjah Housing Department, and Decree No. (33) of 2022, which addresses the establishment of the Sharjah Housing Programme.
According to Article (1) of the decree, this name modification, from "Sharjah Housing Programme" to "Sharjah Housing Department," will be applicable to all official documents, administrative and financial transactions, legal matters, and any other relevant interactions.
Furthermore, as per Article (2) of the decree, the Sharjah Housing Department is now integrated into the structure of the Executive Council of Sharjah.
Effective immediately from its issuance date, the decree's implementation falls under the responsibility of the relevant authorities and will be published in the official government publication.
This decision underscores the Emirate of Sharjah's commitment to enhancing the efficiency and effectiveness of its housing initiatives, aligning them more closely with the public's interests.