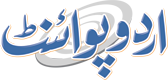 SMA Invites Specialists To Contribute To Its Journal's 4th Issue
Fahad Shabbir (@FahadShabbir) Published September 26, 2023 | 08:00 PM
SHARJAH, (UrduPoint / Pakistan Point News / WAM - 26th Sep, 2023) Sharjah Museums Authority (SMA) is inviting museum professionals and specialists across the middle East and North Africa to engage in a global dialogue on the transformative role of social media in the museum sector as part of the 4th issue of its biennial journal, "Museums in the Middle East and North Africa".
Dedicating this edition to exploring how museums have successfully adapted to emerging challenges by leveraging social media to broaden their access, SMA calls for specialised articles that emphasise how social media strategies can involve the wider community in enriching museum experiences and fostering diversity of thought.
The Authority also encourages submitting success stories that highlight how social media platforms and advanced tools such as artificial intelligence, augmented and virtual reality helped put museum experiences, exhibitions, events and their role in shaping the future under the spotlight.
Projects and programmes that depict the digital landscape of MENA region museums will be the focus of this issue. Topics include the role of internet and social media dynamics, virtual participations, touch-free experiences, and mental and emotional engagements within the context of museums.
Previous issues of the journal, available for free on the Authority's official website, have covered an array of topics such as museum digital experiences, museums' social responsibility, and best practices of art & culture for people with different disabilities. These articles were shared by specialists from the UAE, GCC and other Arab countries including Egypt, Jordan, and Palestine.