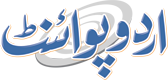 Specialised National Publications In Boosting The Knowledge And Awareness Of UAE Readership: Mansour Bin Zayed
Sumaira FH Published October 01, 2023 | 02:01 PM
ABU DHABI, (UrduPoint / Pakistan Point News / WAM - 01st Oct, 2023) His Highness Sheikh Mansour bin Zayed Al Nahyan, Vice President, Deputy Prime Minister and Chairman of the Presidential Court, emphasised the significance of the role of Al Jundi magazine and other specialised national publications in boosting the knowledge and awareness of its readership in the UAE.
"This holds especially true for members of our Armed Forces, through providing studies, research, and reports that critically analyse and delve into the most vital contemporary issues and topics, presented by a distinguished group of prominent writers and specialists in the defence and security fields from around the world," His Highness Sheikh Mansour remarked in a statement on the occasion of the magazine's 50th anniversary, which falls on 1st October, 2023.
Sheikh Mansour congratulated the magazine's editorial team and staff on its golden jubilee.
He also expressed his appreciation to all those who helped in its establishment and contributed ideas or work in fulfilling its national mission and its journey of development over the past five decades.
His Highness stated that the magazine, throughout its long journey, has proven its mettle as a publication grounded in fact-based content and credibility, becoming an integral part of the consciousness-driven national media system that aligns with the UAE's vision and aspirations for the future.
He also expressed his confidence that the magazine will continue to fulfill its national and knowledge-spread roles with the same levels of commitment, profundity, and credibility in the coming years.
He added, "We are living in an era of rapid change and transformation in various fields. Thus, I look forward to seeing this evolution applied in the upcoming years, whether in terms of the magazine's form or content, especially with regard to utilising the technology-powered opportunities for development, updating, and enhancing interaction with the audience."
His Highness expressed his wishes for continued success for Al Jundi magazine and those in charge of it.