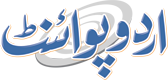 Winners Of HIPA's 'Winter', And 'Smiles' Instagram Photo Contest Announced
Muhammad Irfan Published March 20, 2023 | 11:00 PM
(UrduPoint / Pakistan Point News / WAM - 20th Mar, 2023) DUBAI, 20th March, 2023 (WAM) – The Hamdan bin Mohammed bin Rashid Al Maktoum International Photography Award (HIPA) has concluded the December 2022 edition of the Instagram Photo Contest, Winter, and the January 2023 edition Smiles.
A total of 10 winners were announced for both contests with submissions being received under the hashtag #HIPAContest_Winter for the December edition, and #HIPAContest_Smiles for the January edition.
The contest winners hailed from Saudi Arabia, Kuwait, Turkey, India, Ukraine, Iran and the Philippines.
HIPA Secretary General, Ali bin Thalith, said, "We always keep an eye on the reactions of our photography community and listen to their feedbacks each time we announce the winners of our monthly #HIPAContest. It is very overwhelming to know about their experiences and the unique stories behind their photos. We also appreciate seeing feedbacks coming from other experienced photographers, our previous contest winners and photography experts.
Reviewing opinions and feedbacks from our community were very important for us to know the direct and indirect effects of this competition. In fact, our monthly Instagram competition became a sustainable and creative workshop for all photographers who would like to try and experiment in different photography genres, this contest became their monthly dedication especially for those who are persistent in following, participating and pursuing to win not only in our monthly #HIPAContest, but also in our annual photography competition."
Bin Thalith added, "We purposely select the simplest 'themes' in the most creative manner to boost every photographer's originality and imagination. We congratulate all the winners and advise the rest of our participants to continue their passion and dedication until they achieve their goals."