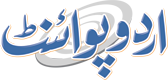 Year Of Sustainability Calls Upon Public To Embrace Sustainable Behaviours To Combat Climate Change
Sumaira FH Published September 27, 2023 | 12:45 PM
DUBAI, (UrduPoint / Pakistan Point News / WAM - 27th Sep, 2023) The Year of Sustainability team, in its latest video release, the "Year of Sustainability: Today For Tomorrow" has called upon all those who call the UAE home to step-up efforts towards climate action.
President His Highness Sheikh Mohamed bin Zayed Al Nahyan announced 2023 as the Year of Sustainability, and throughout the year, the nationwide initiative encouraged the public to adopt sustainable practices through activations focused on responsible consumption and environmental conservation towards climate action.
Addressing all those who call the UAE home, the video features Year of Sustainability team members inviting the public to commit to sustainable habits in their everyday lives, such as choosing green forms of transport, reducing waste, saving water and energy as well as growing plants at home, to showcase how collective action will directly impact the climate.
Reminding the public of why individual actions towards responsible consumption and environmental conservation are impactful, Year of Sustainability Strategic Digital Manager Mariam Almeraikhi said, "By taking responsibility for our everyday actions, such as portioning food, reducing red-meat consumption, avoiding single-use plastics and switching to slow fashion, we are taking power into our own hands to affect climate action.
"
"As the UAE prepares to host COP28 and focuses on macro-level efforts to impede climate change, it is our responsibility to ensure we do everything in our power towards climate action. Our collective actions today will determine the future we leave behind for the next generation," said Project Lead Eisa Alsubousi.
To encourage more people to begin their sustainability journey, the Year of Sustainability has launched a "Sustainable Personality" quiz as its most recent activation to help the public understand how they can contribute to a more sustainable future for the UAE and beyond.