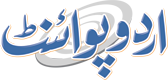 Year Of Tolerance Sent A Particular Message To World: Atlantic Council
Umer Jamshaid Published January 11, 2019 | 02:30 PM
Year of Tolerance sent a particular message at a time when there is a great deal of intolerance in the world, Fred Kempe, President and Chief Executive Officer of the Atlantic Council, has said
ABU DHABI, (UrduPoint / Pakistan Point News / WAM - 11th Jan, 2019) Year of Tolerance sent a particular message at a time when there is a great deal of intolerance in the world, Fred Kempe, President and Chief Executive Officer of the Atlantic Council, has said.
"I think having a year of tolerance at a time where there is a great deal of intolerance in the world, sent a particular message at this time," he told the Emirates news Agency, WAM, in Abu Dhabi.
President His Highness Sheikh Khalifa bin Zayed Al Nahyan, has declared 2019 as the 'Year of Tolerance', highlighting the UAE as a global capital for tolerance, via its various legislative and policy-oriented goals to enhance the role of the country in instilling the values of co-existence and peace in local, regional and international communities.
Kempe, who is here to attend the Global Energy Forum as part of Abu Dhabi Sustainability Week, added, "When you come to the UAE, you experience openness, tolerance, and embracing of different cultures and religions, which is a good example for other parts of the world."
He said during his visit to the Louvre Museum Abu Dhabi last year, he "felt there not only tolerance but a look at history through art in a way that accurately portray all religions, history and culture.
"
Kempe also lauded UAE climate sustainability policies, saying, "What is impressive and surprising to all of us is the leading role the UAE is playing in areas that surround the questions about where the energy future is going on, particularly when it comes to climate."
He stated that ground-breaking thinking which was started with the establishment of the Abu Dhabi Future Energy Company (Masdar), has now gone beyond that. Climate change is happening and consensus should be on this point that "one has to undertake policies faster rather than slower in order to address the issues surrounding that," he added.
He concluded that during the Global Energy Forum which is held every year in Abu Dhabi since 2017, "We do not focus just on renewables, or fossil fuels, we also focus on entire energy mix and then the impact on the geopolitics and climate will be increasingly big part of this."