Taping Natural Resources Vital For Economic Growth
Muhammad Irfan Published March 17, 2023 | 12:10 PM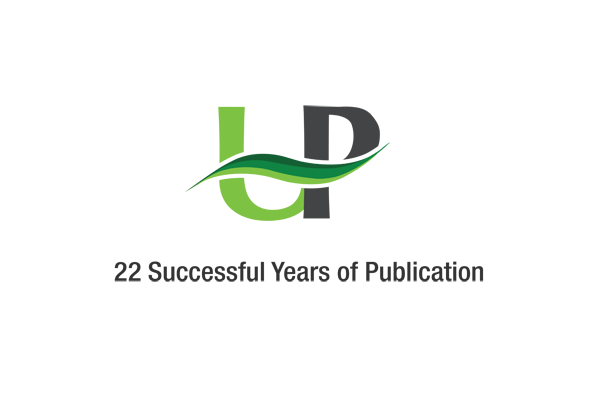 PESHAWAR, (UrduPoint / Pakistan Point News - 17th Mar, 2023 ) :Noor Muhammad (45), a progressive marble miner of Warsak Road, Peshawar was busy like a honeybee in cutting raw marble slabs of different varieties before loading them in a truck parked in his factory for the customers of the Nowshera district.
Enjoying the national song of 'Dil Dil Pakistan' through the radio at his workplace on Warsak Road, a hub of marble factories in Peshawar, the motivated miner, who slept at his factory, awake early in the morning to support his two assistants in starting of machines for cutting of raw-marble slabs to fulfil the orders placed by the customers.
Hailing from Ghalani tehsil of the district of Mohmand, Noor Muhammad who was facing great financial hardship before his fortune was turned around after venturing into the marble and granite business, said "I was passing through anxiety and depression after failing to find a job in the public sector." However, he said that his family financially supported him by establishing a small-scale business. "No one can understand the pain of a married unemployed person other than me. Had my father not sold a piece of land for setting up my marble business then today I may have become a stigma for my family." Terming the marble and granite business highly profitable, Noor Muhammad said that any person having basic know-how and Rs 2 million could earn from Rs 4 to 5 million a year.
"An investor needs at least three machines for cutting the raw marble, its sizing and then polishing, adding it cost him Rs180,000, Rs 140,000 and Rs 160,000 for each machine respectively." Due to the arrival of the summer season, he said that most people demand Ziarat super white marble of the Mohmand district owing to its unique shine, durability, and coldness, adding the demands of white, grey and red-white marble of Mohmand, Swat and Buner districts increased due to boom in the construction industry.
The miner said that demands for Mohmand and Buner marbles have increased manifolds not only in Khyber Pakhtunkhwa but also in other provinces, Afghanistan and the Middle East due to its durability and affordable prices.
Noor mentioned the waste of this resource due to traditional modes of exploration and use of local machinery besides unskilled labourers, adding this precious wealth could be saved if the industry is extended technical and financial support in the adaptation of modern techniques and import of modern machinery.
Tariq Khan, a marble buyer in the Nowshera district, told APP at Warsak Road's factory that prices of white marble were sky-high and beyond the purchasing power of the poor and lower middle class. "It is a worldwide phenomenon that when there is a bulk sale, the price descends. But, we do otherwise and increase prices when there is bulk demand. So, we direly need a pricing mechanism," he added.
"I have bought pieces of broken marble due to its low prices compared to the feet or above sizes," he said and demanded regulation of prices in Khyber Pakhtunkhwa where over 1,000 marble units were operating mostly on a self-help basis.
According to the KP board of Investment and Trade (KP-BIT), Khyber Pakhtunkhwa has an estimated potential of 14 trillion tons a year of marble, limestone, dolomite, soapstone, silica and other mineral resources, 70 million carats of gemstones, 1.10 billion bbls of oil reserves, 7.5 million tons a year production of maize, wheat, sugarcane and tobacco.
According to the Economic Survey of Pakistan, Pakistan had produced 8,813,025metric tons (MT) of marble in 2017-18, 7,990,473MT in 2018-19, 7,700,855MT 2019-20 and 478,100 MT in 2021-22 (March-July) while the country marble exports were recorded as $31,030 in 2016, $28,166 in 2017, $26,403 in 2018, $25,377 in 2019, $17,204 in 2020 and $24,679 in 2021. The annual exports of gemstones of Pakistan remained per year about USD 3.
7 billion.
Hayatur Rehman, Director of Mines and Mineral Department KP said that an exploration of emerald gemstones' lease of Rs510 million for Swat has been granted besides another mine lease for Shangla. He said that Rs 7 billion in revenue was collected last year from the mines and mineral sector and this revenue could be increased by Rs20 billion per year if modern technology were used in marble, granite and gemstones excavation.
The government has introduced Mining Cadastre Portal to bring investors one step closer to the mineral resources of the province, he said adding the portal provides an e-government platform for all stakeholders to engage directly with the department and ensure international standards of transparency and improve the ease of doing business.
Jalal Khan, senior planning officer of the mines and mineral department said that to date, 3000 online lease applications on the portal were received from interested parties. "We charged Rs60,000 per lease from the contract awarding party who was providing up to 600 acres of land for excavation," he said, adding the project cost about Rs156 million.
"We started the mapping of the potential mines and mineral sites in Khyber Pakhtunkhwa with the assistance of the Geological Survey of Pakistan (GSP)." The mapping of 5,000 square kilometres areas in KP including Chitral and 600 sq km areas in Orakzai and Kurram districts were completed. On the basis of GSP's survey, the exploration of minerals would be started," he said, adding the project would be completed with an estimated cost of Rs397 million.
Besides the establishment of a gemstone laboratory and technical training and certification Center in the province, he said the government was strengthening KP's mineral testing laboratories for which modern equipment and machinery would be exported with an estimated cost of Rs93 million to save the precious marble and gemstones' wealth.
He said a mineral complex would be established at Hayatabad industrial estate Peshawar where one-window facilities and consultancy services would be provided to investors. He said the land would be purchased for the establishment of offices of the department in mineral-rich Chitral, Dir,l Manshera, DI Khan and Swabi, adding 350 cases were registered against illegal miners.
About future projects, Jalal Khan said that an exploratory study of lithium metal in Chitral besides other metallic minerals would be conducted and studies in this regard were also started. The projects included 'exploration of decorative stones' in Mohmand, Bajaur and Khyber, exploration of metallic minerals including gold, silver, manganese, iron and chromite, development of rare metallic mines, coal, marbles, platinum, silver and gold reservoirs in Orakzai and strengthening of Project Management Unit (PMU) were completed besides infrastructure development of clusters of mining, the establishment of mineral check-posts and establishment of Mines Safety and Mechanized Mining Centres.
Javed Khattak, Chief Executive Officer, KP Economic Zones Development and Management Company said that Mohmand Marble City was being constructed on 350 acres of land. A similar marble city is also being constructed in Buner district to facilitate 200 marble and allied industrial units besides creating jobs at local level.
He said that over 28 units have already started production in Marble City Risalpur while 20 and 70 percent portions of Rashakai and Nowshera SEZ respectively were earmarked for marble and mines industrial units.
Work on Jalozai and Rashakai economic zones were accelerated to bolster marble exports. Besides relocation of marble units of Warsak Road to the nearest industrial zones to counter air pollution, he said that Salt and Gypsum City would be established in Karak to promote gemstones in the province.