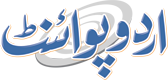 Terrorist Groups, Including TTP, Remain A Threat In Conflict Zones, Neighbouring States, UNSC Told
Umer Jamshaid Published August 26, 2023 | 12:20 PM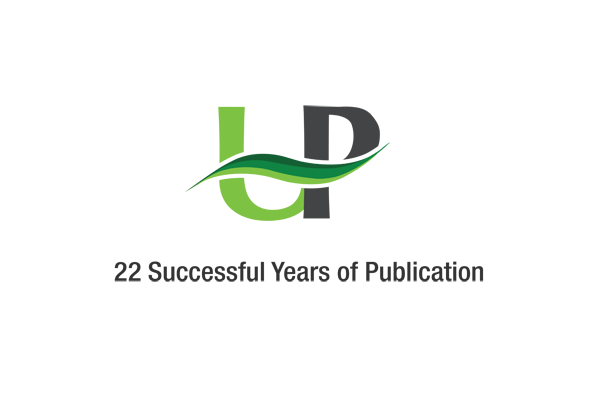 UNITED NATIONS, (UrduPoint / Pakistan Point News - 26th Aug, 2023 ) :Da'esh and its affiliates such as Afghanistan-based Tehrik-e Taliban Pakistan (TTP), now armed with NATO-calibre weapons, continue to pose a serious threat in conflict zones and neighbouring countries, two UN counter-terrorism officials told the Security Council.
Vladimir Voronkov, head of the UN Counter-Terrorism Office (UNOCT) and Natalia Gherman, Executive Director of the Counter-Terrorism Committee, briefed the 15-member Council on Friday, after presenting the 17th report of the Secretary-General on the threat posed by Da'esh to international peace and security.
The report said, "With the Taliban takeover in Afghanistan, Member States expressed concern over the proliferation of large quantities of weapons and other military equipment within Afghanistan and into neighbouring States.
"Regional Member States reported that North Atlantic Treaty Organization-calibre weapons typically associated with the former Afghan National Defence and Security Forces were being transferred to ISIL-K by groups affiliated with the Taliban and Al-Qaida, such as Tehrik-e Taliban Pakistan (TTP)." Pakistan has been drawing international community's attention to the increasing attacks by the TTP, now equipped with advanced weapons left behind by U.S.-led coalition forces withdrawing from Afghanistan and fleeing Afghan troops.
According to the report, Da'esh has "created a so-called Industry Committee within its structures to explore new avenues for advancement in weaponry, such as improvised explosive devices and increased payloads for drones." In the course of his remarks, Voronkov, head of the UN Counter-Terrorism Office, said the situation in Afghanistan is growing increasingly complex, as fears of weapons and ammunition falling in the hands of terrorists are now materializing.
"The in-country operational capabilities of Da'esh's so-called Khorasan province, sanctioned as ISIL-K, has reportedly increased, with the group becoming more sophisticated in its attacks against the Taliban and international targets," he said.
"Moreover, the presence and activity of some 20 different terrorist groups in the country, combined with the repressive measures put in place by the Taliban de facto authorities, the absence of sustainable development and a dire humanitarian situation, pose significant challenges for the region and beyond." Voronkov also pointed to successful counter-terrorism initiatives by the international community, such as progress in targeting Da'esh finances.
Cash reserves estimated at $25 million to $50 million "are now significantly less and diminishing", according to the UN report, which also noted" sustained attrition" to the group's leadership, including the killing of its chief earlier this year in Syria.
"As a result of counter-terrorism efforts, Da'esh has moved to adopt less hierarchical and more networked, decentralised structures, following Al-Qaeda's footsteps, with increased operational autonomy by its affiliated groups," said Voronkov.
He stressed that countering and preventing terrorism require long-term commitment as well as continued and coordinated efforts.
Voronkov also said the continued expansion of Da'esh and affiliates in parts of Africa, as well as the increasing level of violence and threat, remain deeply concerning.
The Da'esh affiliate in the Sahel region "is becoming increasingly autonomous" and stepping up attacks in Mali, Burkina Faso and Niger.
"The confrontations between this group and an Al-Qaeda affiliate in the region, coupled with the uncertain situation after the coup d'etat in Niger, present a complex and multi-faceted challenge," he added.
Conflict and instability in Sudan have also renewed attention on the presence and activity of Da'esh and other terrorist groups there.
Attacks have also increased in the Democratic Republic of the Congo (DRC), where some 500 people have been killed in terrorist violence in the volatile eastern region of the country.
He underscored that international law "remains the bedrock" for successful counter-terrorism efforts.
Initiatives must be "firmly grounded in political strategies for resolving the conflicts that fuel terrorism the most", he said, while "more complementarity" between security responses and preventive measures is also needed.
He also looked to a counter-terrorism summit in Nigeria next year, organized by his office and the Government, as an opportunity to both increase international support and address the situation on the continent.
Ms. Gherman, Executive Director of Counter-Terrorism Committee, addressed four key trends in the report.
Among them were continued efforts by Governments to repatriate their nationals from camps in northeast Syria hosting thousands of people, mainly women and children, with alleged ties to terrorist groups.
"At the same time, we must also recall the responsibility of Member States to bring terrorists to justice, and to demonstrate international cooperation in efforts to do so," she said.
As the Da'esh presence in parts of Africa continues to evolve, Ms. Gherman highlighted the need for the UN to support countries on the continent.
Her final point noted that the UN has stepped up efforts to hold Da'esh accountable for its crimes.