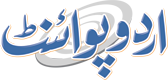 100 % Geo-mapping Of Religious Seminaries In ICT, Punjab, Sindh Completed
Rukhshan Mir (@rukhshanmir) Published February 08, 2018 | 03:18 PM
The authorities concerned have completed 100 percent geo-mapping of religious seminaries in Islamabad Punjab, Sindh and Islamabad Capital Territory (ICT) on agreed parameters
ISLAMABAD,(UrduPoint / Pakistan Point News - 08th Feb, 2018 ) :The authorities concerned have completed 100 percent geo-mapping of religious seminaries in Islamabad Punjab, Sindh and Islamabad Capital Territory (ICT) on agreed parameters.
Mapping exercise is continuing in Khyber Pakhtunkhwa (KPK) and almost 95 percent completed while this task has been 80 percent completed in Balochistan and 90 percent in Federally Administered Tribal Areas (FATA).
Geo-mapping of all religious places of worship has also been undertaken, a Review-2017 issued by National Counter Terrorism Authority (NACTA) regarding implementation National Action Plan (NAP) revealed on Thursday.
It said as per estimates, there are over 22,000 religious seminaries in the country and in order to address issue of illegal Madaris (seminaries), two separate Madaris data and Madaris registration forms have been developed by NACTA in consultation with Ittehad-e-Tanzeem-ul-Madaris Pakistan (ITMP) for their regulation and mainstreaming.
The registration and data forms are finalized after being shared inter alia with Provincial governments and Intelligence Agencies for soliciting their views and comments. These forms have now been provided to provincial governments for adoption.
The Review said NACTA, in a meeting held in September last year with provincial Home and education Departments, requested provinces to discuss and build consensus on placing data collection and registration of Madaris under a Single Authority/Department on uniform format with their respective political leadership/bureaucracy and inform NACTA about stance of every province.
Furthermore, in compliance with directions of Minister for Interior, NACTA also requested provinces to expedite process of data collection on prescribed forms and submit report. Provinces have been asked to complete collection of data of Madaris on priority basis.
Moreover, with regard to ban on glorification of terrorists and terrorist organizations through print and electronic media, the Review said prior to implementation of National Action Plan it was common sight on electronic media to telecast public gatherings of proscribed organizations.
Their leaders, activists and "spokespersons" were given slots on prime time television. Pakistan Electronic Media Regulatory Authority (PEMRA) have been given lists of proscribed organizations which are updated as and when new information is obtained and processed.
Strict action is taken if electronic media of any kind is used/exploited by terrorists organizations and militants. Electronic media in Pakistan is not allowed to show interviews of terrorists and print media is not allowed to publish any item which glorifies terrorists.
Any violation is instantly reported to concerned quarters and action is promptly taken. As a result, visible improvement has been noticed. NACTA has also identified periodicals/books containing hate content.
Lists pertaining to such publications are being regularly shared with provinces, along with requests for taking legal action against these publishers and printing presses so as to prevent the spread of literature promoting intolerance.