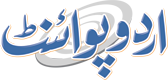 13 PIA Plane Crash Victims Identified So Far: PIMS
Sumaira FH Published December 13, 2016 | 05:15 PM
ISLAMABAD, (UrduPoint / Pakistan Point News - 13th Dec, 2016 ) : Administrator Pakistan Institute of Medical Sciences (PIMS) Dr Altaf Hussain Tuesday said as many as thirteen PIA plane crash victims have been identified so far through their used things and visible marks of identification on their bodies.
Talking to media, he said the process of identification of bodies through the DNA test and other signs was continued. He asked the family members of victims to share with the hospital management the medical history of their loved ones who lost their lives in plane crash for their early identification.
He said the bodies of Junaid Jamshid and Austrian citizen would be handed over to family members soon. He said the identification process was likely to be completed by December 17.
He said the remaining 34 victims bodies will be identified through the DNA.
He said the Austrian citizen was identified through knee transplant. He said PIMS administration has played an appreciable role in providing best services to the family members of victims, besides participation in identification procedure.
He said it was hard time for family members of victims however the government tried its level best to give maximum relief to them. He said on the direction of prime minister, special arrangements were made to serve those family members of victims who reached here from far flung areas. The accommodation and food were provided to them during their stay here, he added.