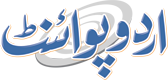 487 Incidents Of Militancy, Counter Militancy Reported In Six Months Of 2016: FRC
Sumaira FH Published August 16, 2016 | 07:09 PM
BAJAUR AGENCY, (UrduPoint / Pakistan Point News - 16th August, 2016) : During the first half of the ongoing year, January to June, the country witnessed as many as 487 militancy and counter militancy incidents resulting in 2,042 casualties including 1,084 killings and 958 injuries. FATA Research Centre (FRC) in its biannual report issued here on Tuesday said a total of 487 militancy and counter militancy incidents were reported during the first half compared to 304 such incidents in the previous half, July-December 2015, it said adding 232 incidents of militancy and 255 of counter militancy were reported during the period. As many as 112 of the total attacks were carried out against civilians, while on 63 occasions militants exclusively targeted security forces.
Police personnel were the apparent target of 41 attacks and on five occasions militants also targeted members of 'Peace Lashkar' (Peace Committee), the report reveals. It said 963 civilian casualties and 816 militant casualties occurred during the said time period.
Furthermore, 149 military personnel, 107 police officers, and seven "Peace Lashkar" members also suffered casualties. According to the report, FATA remained the most volatile during the months, January to June, 2016, followed by Khyber Pakhtunkhwa, Balochistan, Karachi in Sindh, and Punjab.
It said that Gilgit-Baltistan and Sindh remained comparatively peaceful areas. 70 militancy and counter militancy incidents were recorded in FATA.
These incidents resulted in 437 casualties including 302 killings and 135 injuries. Khyber Pakhtunkhwa ranks second according to the gradient of violence with 215 casualties including 80 killings and 135 injuries occurred in 56 incidents. Balochistan experienced 51 incidents which claimed 253 casualties including 166 killings and 87 injuries.
These incidents included the US Drone Strike that killed the Afghan Talibans' Supreme Leader, Mullah Akhtar Mansur. 26 incidents occurred in Karachi which caused 66 fatalities and nine injuries.
Including a high profile attack in Punjab, 14 incidents rocked the province. It suffered the maximum number of casualties: 417, constituting 113 deaths and 304 injuries. Security Analyst for Pakistan and Afghanistan at FRC Irfan U Din said the high number of militant attacks ­ almost 47 per cent of the total militancy incidents in the province including two suicide attacks six ambushes and two IED attacks in Zhob, Quetta, and Qillah Abdullah were very alarming. The report shows that the most preferred militant tactic to have been employed in Pakistan during the first six months of the ongoing year has been targeted killing.
79 such incidents have been reported across the country the report said adding IED attacks, ambushes, suicide bombings and cross border attacks have also been employed.