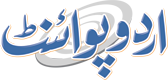 5-year-old Girl Killed After Rape In KPK
Rukhshan Mir (@rukhshanmir) Published July 12, 2016 | 02:37 PM
Peshawar, (UrduPoint / Pakistan Point News - 12th July, 2016) : A 5 year old girl was reportedly raped and killed as a knot in the throat, in Ashurabad area of ​​Nowshera district of Khyber Pakhtunkhwa province.
The incident occurred on the third day of Eid. The victim's father said that they have not refrigerator in their home and his daughter had left home to take ice from the neighborhood on Friday. He said that search was initiated when she did not return home till an hour passed.
He said that he had made announcements regarding the disappearance of her daughter in mosques and continued his search overnight. According to the victim's father, the dead body of his daughter was found near his home the next day.
He said that his daughter was wearing the festival clothes and murderer tore her clothes and to choke her death with her own clothes by putting knot in her throat.
The victim's father said that his daughter's body was found in such condition that the body was covered in blood and her legs were broken.
Adnan Azam Khan Khel, District Police Officer (DSP) Circle Pebi, said, it is a savage and inhumane incident and case has been registered against unknown accused He said that DIG Mardan has made a special investigation team to take notice of the incident and the accused will be arrested soon.
The police official said that police is waiting for the medical report. The family of victim demanded strict action against accused and wanted him to be arrested soon.