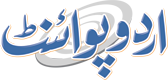 57,257 Pakistani Pilgrims Reach Saudi Arabia For Hajj
Muhammad Rameez Published August 16, 2016 | 04:48 PM
ISLAMABAD, (UrduPoint / Pakistan Point News - 16th Augst,2016) : As many as 57,257 Pakistani Hajj pilgrims have so far arrived in Saudi Arabia for the annual pilgrimage through 277 flights. According to an official of Ministry of Religious Affairs and Interfaith Harmony, 30,857 pilgrims of Government Hajj Scheme have so far reached Saudi Arabia through 104 flights.
And 26,400 pilgrims of Private Hajj Scheme have reached Saudi Arabia through 173 flights. The Hujjaj were being transported to Suadi Arabia from ten gateways including Islamabad, Peshawar, Lahore, Karachi, Quetta, Multan, Sialkot, Faisalabad, Rahimyar Khan and Sukkur.
As many as 143,368 would perform the sacred religious ceremony this year. Fifty percent of them would perform the Hajj through Government Hajj Scheme and fifty percent through Private Hajj Scheme (Hajj Group Organisers HGOs).
All pilgrims male and female have been asked to affix a Pakistan flag at their `Ahrams' for identification.
Female pilgrims should carry at least two `Abayas' preferably of black colour. Ministry of Religious Affairs and Interfaith Harmony has established facilitation counters in the Hajj directorates to provide round the clock services intending Haujjaj during the Hajj season. The Hujjaj would be provided three times meal a day at their respective building in Makkah, Madinah and Mina. The pilgrims would be provided round the clock transport facilities for Haram Sharif to their respective building and vice versa.