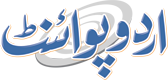 Achakzai For Convening Joint Sitting To Revisit Interior, Foreign Policies
Fahad Shabbir (@FahadShabbir) Published August 09, 2016 | 12:39 PM
ISLAMABAD, (UrduPoint / Pakistan Point News - 9th august,2016) : Chief of Pashtoonkhwa Milli Awami Party, Mehmood Khan Achakzai Tuesday called for convening a Joint Sitting of the Parliament to discuss and revisit interior and foreign policies to cope with scourge of terrorism. Speaking on Quetta carnage in the National Assembly he stressed the need to make the parliament an origin of power and making a joint front to effectively fight the menace of terrorism.
He said war against terrorism could only be won with unity and support of the people. He termed the Quetta incident a complete failure of intelligences agencies and urged the Prime Minister to make it a test case. Achakzai was of the view that it was not sufficient to mere blame other agencies including RAW for carrying out such gruesome attack.
He said, the intelligences agencies had been tasked to find safe sanctuaries of the terrorists and added if the agencies failed to do so, the services of responsible officials should be terminated. He requested the government to declare it an attack on Pakistan like the USA had declared attacks on twin towers in New York an attack on America within five minutes. Achakzai said over 100,000 innocent people had lost their lives in terrorism related activities so far adding that hundred of thousand people were killed in Quetta. Coming hard on bureaucracy, he said the it should stop propagating other theories and focus on official responsibilities. He also suggested that a PIA aircraft should be chartered and all parliamentarians visit Quetta to express solidarity with the bereaved families.