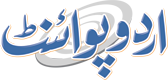 ACS For Transparent Disbursement Of BISP Financial Aid In Region
Ijaz Ahmad Published September 28, 2023 | 08:02 PM
Benazir Income Support Programmed (BISP) has issued the first installment for the new financial year 2023-24 as 2.2 million families of South Punjab will get benefit from the financial assistance
MULTAN, (UrduPoint/Pakistan Point Mews-Sept 28th, 2023) :Benazir Income Support Programmed (BISP) has issued the first installment for the new financial year 2023-24 as 2.2 million families of South Punjab will get benefit from the financial assistance.
Each family will get Rs 9000 for which Rs 20 billion have been allocated and 1900 approved franchisees of the bank declared as disbursing points in South Punjab for transparent delivery of cash.

BISP officials have sought help from the administration to launch crackdown against fraudulent and swindlers who deprive the beneficiaries from their financial assistance.
Director General BISP Punjab Nadeem Alam Butt called on Additional Chief Secretary South Punjab Saqib Zafar at his office here on Thursday.
Speaking on the occasion, ACS South said that a letter will be issued to the Deputy Commissioners of all the districts of the region to appoint a focal person for transparent delivery of money in their respective districts.

He said that the focal persons will be responsible to take action with help of police against the fraudulent and cases will be registered against them.

DG BISP Punjab Nadeem Alam Butt said that the cooperation of the administration was very important for the peaceful and transparent delivery of the funds.
He informed that installment would be disbursed thorough approved franchises of Habib bank.
Earlier, newly deputed Deputy Commissioner Rizwan Qadeer called on ACS South Punjab Saqib Zafar in his office.
ACS South congratulated Rizwan Qadeer on assuming the charge of DC Multan and expressed his best wishes for him.
Speaking on the occasion, Saqib Zafar said that many mega projects were underway in city and the timely completion of these projects was very important in public interest.

He said that making Nishtar hospital II and Cardiology hospital extension projects functional was top priority of the provincial government.
Deputy Commissioner said that plan would be devised to resolve growing traffic problems within the city and a grand operation would be launched to clear the encroachments in order to widen the roads, he concluded.