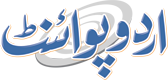 ADP Has Equitable Distribution Of Funds: Dr Ayesha
Fakhir Rizvi Published August 05, 2016 | 10:52 PM
LAHORE, (UrduPoint / Pakistan Point News - 4th August, 2016) : The Annual Development Programme 2016-2017 has equitable distribution of development funds for different sectors of the province. Punjab Finance Minister Dr Ayesha Ghaus Pasha said this here on Friday in response to a news published in a section of press regarding allocation of more funds for district Lahore. She said the report was not based on facts. She said the Punjab government consciously was pursuing a people-friendly development agenda in the province.
The Punjab Growth Strategy 2015-2018 aims for a holistic approach to development and growth by employing multiple methods that cater to urban along with rural areas. She said a careful balance was being maintained between the objective of economic growth and equity. Any analysis of district-wise allocations must take into account the total development budget instead of only a part of it, she said adding, the authors of report needed to consider these facts. She said all districts were accorded due priority in allocation of the development programme.
The minister added conscious effort was made to enhance allocation of budget to the south districts. Examples of projects in such districts include: RecepTayyip Erdogan Hospital in Muzaffargarh; Teaching Hospital in DG Khan; Dualization of Hasilpur Bahawalpur Road; and Khawaja Farid Engineering University in Rahim Yar Khan.
The allocations of Saaf Pani Project are also predominantly in South districts, the minister said. She said the reason that Lahore does get higher budget allocation is two-fold: Lahore, with its population of 9 million, is the second most populous city of the country.
The city serves as an economic hub of the province, likes Seoul, London and New York City. More resources are spent in the metropolis to generate jobs for immigrating workers from rural areas and to drive the growth engine of the province.
The minister said investment in these projects, though situated in Lahore, cater to the needs of the whole province. The first-rate health and education facilities were being used by people from all over Punjab, she added.