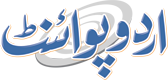 Afghan Govt To Provide Free Of Charge House Or Plot To All Afghans
Refugees
Faizan Hashmi Published July 20, 2016 | 10:20 PM
ISLAMABAD, (UrduPoint / Pakistan Point News - 20th july, 2016) : Afghanistan's Minister of Refugees and Repatriation (MoRR) Sayed Hossein Alimi Balkhi has said that Afghanistan would provide free of charge house or plot to each refugee on returning home land. Addressing at the "Grand Jirga" of registered Afghan refugees here Wednesday, organized by Ministry of States and Frontier Regions (SAFRON).
Balkhi stressed the importance of reinvigorated efforts to create an environment conducive for voluntary repatriation and sustainable reintegration in Afghanistan, including improved access to basic services and livelihood opportunities, and land tenure reform. He noted that a detailed action plan will be finalized by early September this year.
"We pay gratitude to the Government and people of Pakistan for hosting millions of Afghan refugees and economic migrants for more than three decades amidst economic challenges and significant strain on the infrastructure and resources," he said. Speaking at the occasion, Federal Minister for SAFRON Abdul Qadir Baloch reaffirmed the Government of Pakistan's commitment to continue working closely with the Government of Afghanistan and UNHCR to ensure sustainable voluntary returns in safety and dignity, as evidenced by the recent constitution of an Inter-Ministerial Committee, headed by Secretary SAFRON, and tasked with devising a voluntary repatriation plan.
While acknowledging and commending the Comprehensive Voluntary Repatriation and Reintegration Strategy of the Government of Afghanistan, the Minister urged and encouraged the Government of Afghanistan to work on immediate, concrete and tangible plans for receiving and reintegrating Afghan returnees in view of the implementation of the enhanced voluntary repatriation and reintegration grant and the Government of Pakistan's voluntary repatriation plan.
He urged the international community to support the Government of Afghanistan in the implementation of this strategy with tangible results. UNHCR's Representative in Pakistan Indrika Ratwatte while lauding the decision of the Government of Pakistan to extend the validity of the Proof of Registration cards until 31 December 2016, said that UNHCR recognizes Pakistan's generosity for hosting millions of Afghan refugees on its soil.
This hospitality contributes an immense contribution to the global public good. He said that the enhanced repatriation grant announced by the High Commissioner will help facilitate the immediate reintegration of returnees in Afghanistan, however, he stressed the need for robust support of the development actors in ensuring the sustainability of voluntary returns in Afghanistan and in providing tangible support to host communities in Pakistan, pending return.