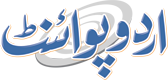 Agha Masihuddin Khan Durani Elected As Chairman District Council Shikarpur
Fahad Shabbir (@FahadShabbir) Published August 16, 2016 | 06:39 PM
SUKKUR, (UrduPoint / Pakistan Point News - 16th August, 2016) : Agha Masihuddin Khan Durani, brother of Speaker Sindh Assembly Agha Sirajuddin Khan Durani has been elected on Tuesday as chairman district council Shikarpur, while Amir Ali Kamariyo [PPP] as vice chairman.
The other PPP candidates Shoaib Mehmood Siyal, Mukhtiar Ahmed Udho, Dilawar Khan Tareen, Agha Masihuddin Durani, Pardeep Kumar had withdrawn from the candidature to the seat of chairman and vice chairman for district council Shikarpur. On the other hand, the PPP candidate Babar Ahmed Sanjrani on the slot of Chairman and Khalid Hussain Shaikh on vice-Chairman for Municipal Committee Shikarpur were elected unopposed after the withdrawal from the candidature of the same seats by other candidates including Faraz Imtiaz Shaikh the candidate of PML-F, Muhammad Imran PML-F, Faraz Shaikh PML-F, Wasemuddin Siddiqui PML-F, Irshad Ahmed Shaikh PML-F, Shamsuddin Shaikh PML-F, Muhammad Peeral Sanjrani PPP, Agha Abdul Nabi Khan Pathan PPP, Babar Ahmed PPP and Agha Muhammad Issa Khan PPP.
Similarly, Muhammad Afzal Arain was elected as chairman and Fida Hussain Soomro as vice chairman for town committee Khanpur, Agha Shuhabuddin Khan as chairman and Amanullah Malikzada as a vice chairman for Town committee Garhi Yaseen, Najaf Ali Khan Kamariyo as chairman and Abdul Manan Shah as vice chairman for town committee Madeji, Nizamuddin Memon as chairman and Ghulam Akbar Mahar as vice chairman for town committee Lakhi, Abdul Ghaffar Khan as a chairman and Abdul Samad Mahar as vice chairman for Town Committee Rustam were declared successful as unopposed.
The election between the JUI and PML-F candidates for chairman and vice chairman of town committee Chak will be held on scheduled date of election - August 24, 2016.