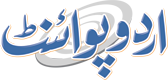 Ahsan For Formulating National Plan Of Action For STEM Subjects
Fakhir Rizvi Published July 22, 2016 | 06:03 PM
ISLAMABAD, (UrduPoint / Pakistan Point News - 22th july, 2016) : Minister for Planning, Development and Reform Ahsan Iqbal directed the education authorities to formulate a National Plan of Action for excellence in STEM (Science, Technology, Engineering and Mathematics) subjects on priority basis. He expressed these views while chairing a meeting to review the state of STEM subjects education here on Friday which was also attended by Chairman Higher Education Commission Dr Mukhtar Ahmed and other officials of education departments from Federal and provinces. Ahsan Iqbal said that quality education in Science, Technology, Engineering and Mathematics (STEM) at school, college and university level has vital impact on production of quality scientists, engineers and technicians for economy.
We need to utilize the blended learning methods for students to inspire creativity in them, adding that science curriculum, teacher training in science subjects would part of the plan. He said science and computer labs in every high school, science fairs and competitions and effective monitoring, evaluation systems will also be apart of the plan. Minister said that the importance of STEM subjects was undeniable as the same was also being focussed in both developed and developing world.
Pakistan, he said needs to have right education mix by producing the manpower needed for economic development, adding that in this context the focus on STEM subjects at all tiers of education for complete value chain by both federal and provincial governments was critical.
Minister said that we need activity based learning to explore creativity and imagination in students and stressed the need for developing 'questioning minds ' among students by promoting culture of inquiry in education system leading towards innovation. He directed that universities should organize refresher courses for the students who come from government institutions so that they can compete with students in leading private schools. He said government has initiated smart school system and under this project 24 schools from Islamabad will be transformed into SMART school by employing blended learning in first phase.
The project is a pilot which is aimed at bringing a paradigm shift by introducing computer based learning experience in education for children of government schools, he added. Ahsa Iqbal said the through Science Talent Farming Scheme ( SEFC) which has been recently launched 300 students from all over the country were selected on merit and would be given training, visits and experience to become world class scientists. He also highlighted the three major initiatives taken in the education sector by the government, including the launch of National Curriculum reforms, Examination System Reforms and Transformational teacher training initiatives for bringing radical changes in the education sector.