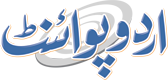 AIOU Helps Promoting "education Culture" In Jails
Umer Jamshaid Published August 06, 2016 | 10:35 PM
ISLAMABAD, (UrduPoint / Pakistan Point News - 6th August, 2016) : Allama Iqbal Open University (AIOU) will help in setting up libraries in jails all over the country to promote educational and self-reformation culture among prisoners.
This step would help the jail inmates to become law-abiding citizens after completing their imprisonment. "We are working with Wafaqi Mohtasib to fulfill this task," AIOU Vice-Chancellor Prof.
Dr. Shahid Siddiqui said in a meeting held to discuss necessary arrangements for providing education facilities to prisoners, enabling them to enroll themselves in the ongoing admission (Autumn 2016) that will continue till September 5. AIOU is the only institution in the country which is providing free education to prisoners, arranging their study and exams within the jail premises.
The AIOU will provide necessary books for setting up the libraries. Initially a set of books have been dispatched to the country's 12 jails, two each in the four provinces, besides Azad Kashmir and Northern Areas. The process of taking admission has been simplified. Prospectus and others allied material are being sent to Jail authorities free of cost.
The university has prepared a comprehensive plan for facilitating the prisoners under jails reforms plan, being pursued under the directions of the Supreme Court.
The university also seeks guidance from President of Pakistan Mamnoon Hussain, who acts as its Chancellor, the Vice Chancellor said. Dr Shahid Siddiqui said a transparent and viable procedure had been worked out for the provision of educational facilities to the prisoners.
The proposed plan includes a detailed procedure of tutorial meetings, workshops and examination to be held in jails. It was also decided that the each jail will be declared as "Prisoner Study Centre".
In order to make the scheme more effective, practical and problem-free, it was also decided that Jail Superintendent will act as Coordinator and he will be paid a reasonable remuneration for this purpose on semester-wise basis. Teacher to be nominated in jails will act as Assistant to Coordinator and he will also be paid remuneration.
He will also perform duty of Centre Superintendent during the Examination, to be conducted within jail's premises. According to Zahid Majeed, University's focal person, the officers concerned will make a stamp bearing the words "Only for Prisoners" and affix that stamp on all those admission Forms which will be issued to Jail authorities for the prisoners.