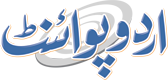 Air Pollution Major Cause Of Skin Diseases In Summer: Specialist
Fahad Shabbir (@FahadShabbir) Published August 11, 2016 | 03:23 PM
ISLAMABAD, (UrduPoint / Pakistan Point News - 11th Augst,2016) : Renowned Skin Specialist, Dr Uzma Ali said on Thursday that industrialization, urbanization and air pollution are the major causes behind surge of skin disease in summer season. Talking to ptv news she informed that prevalence of skin diseases in small towns and villages was low as compared big cities. Replying to a question regarding the skin problems being faced by people with sensitive skin, she said some clothes, colour, perfume, chemicals and locations might causes skin infections in people with sensitive skin. Dr.
Uzma said ratio of skin diseases prevalence in women and men was same but children are more vulnerable to these diseases due to their weak immune system. Specialist said increasing awareness ands: education can play a pivotal role in society as number of patients increasing by the day. She also demanded proper awareness among the people about the skin disease through media and other forums.
She informed that heat rashes, fungal disease, photosensitive dermatitis, acnes and other skin allergies are common diseases of summer season. Uses of detergents and substandard cosmetics products also cause different skin diseases among the women like eczema, she added. Dr said that the masses to avoid direct exposure of sunlight, hot weather, substandard detergents and cosmetics to prevent skin disease in summer.
She urged the masses to adopt healthy lifestyle habits in personnel life like use hygienic food, remain clean, use separate towel, wear light color dress and consume clean water. She further advised people to consult with specialist skin doctor in case of skin infections to avoid further complications. As time has passed and medical knowledge has increased among people, they have become more aware of the importance of healthy skin, as one's skin can play an important role in personality development, she concluded.