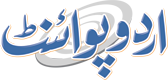 AJK Elections Held In Free, Fair And Transparent Manner: Qadir
Fahad Shabbir (@FahadShabbir) Published July 23, 2016 | 10:42 PM
ISLAMABAD, (UrduPoint / Pakistan Point News - 23th july, 2016) : Newly elected Member Legislative Assembly and Secretary General of PML-N AJK Shah Gulam Qadir Saturday said general elections were held in a free, fair and transparent manner in the history of AJK.
Talking to ptv, he lauded the Chief Election Commissioner AJK for holding peaceful and transparent elections in the state. He said there was not a single incident of killing or violence happened on the poling day as nobody had registered any complaint regarding mismanagement.
Replying to a question, he said after forming of the government, the Pakistan Muslim League-Nawaz (PML-N) would build better infrastructure in the AJK according to the vision of Prime Minister Muhammad Nawaz Sharif.
The PML-N government would fulfill all the pledges made with the people during the election campaign in AJK, he added.
He said nepotism, corruption and politics of caste had penetrated as a cancer during the Pakistan Peoples Party tenure in AJK.
The PML-N would promote people's friendly policies as per its manifesto. He said bad performance of previous PPP government had been rejected by the people and it was public accountability. He said there were two major issues that would be focused by the PML-N government in AJK including Kashmir issue and promoting good governance. "AJK is a base camp for the freedom of occupied Kashmir.
In collaboration with the Federal government, a comprehensive strategy will be evolved to hightlight the Kashmir issue properly at all local and international forums", he said. Ghulam Qadir said the PML-N believed in the politics of serving the masses and not that of 'revenge'.