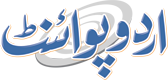 Ali Gilani Shares Burhan Wani 's Last Message With Audience
Mohammad Ali (@ChaudhryMAli88) Published July 27, 2016 | 11:59 AM
ISLAMABAD,(UrduPoint / Pakistan Point News - 27th july,2016) : Chairman of All Parties Hurriyet Conference, Syed Ali Gilani has revealed that the martyred mujahid commander, Burhan Wani spoke to him over phone ahead of his killing by Indian troops. According to KMS, Ali Gilani, who is under house arrest, while addressing protestors through a window of his house at Hyderpora in Srinagar quoted Burhan Wani as having said, "We are fighting on our front and we believe Hurriyet leaders, too, are committed to their job." Asking people to remain steadfast, the APHC Chairman paid tributes to Burhan Wani and said, "It was because of his honesty and commitment that Burhan achieved martyrdom and world is witness as how lakhs of people attended his funeral." The octogenarian leader credited the current uprising to the martyrdom of Burhan.
"It was because of sacrifice of the 22-year- old youth that Kashmir is up against India again," he said. Appealing people to follow the protest programme with religious zeal, Syed Ali Gilani said, "We are fighting a big power but our commitment and sacrifices will defeat it.
" On the occasion, he impressed upon people to open and strengthen charity fund (Bait-ul-Maal) for the needy and destitute.
"If we make system of Bait-ul-Maal a success, I swear that no Kashmiri will sleep empty stomach," he said. He asked people to take care of those who work hand-to-mouth. "It is a big and long struggle," he said, "So it is responsibility of rich and affluent people to ensure distribution of essential items amongst those who are needy." Hundreds of people had gathered in a park adjacent to Syed Ali Gilani's residence where they listened to the ailing leader. It was second time in last few days that he addressed public gatherings when Kashmir is under curfew. Meanwhile, a Sikh delegation from Tral met Syed Ali Gilani and assured him of their full support in the ongoing freedom struggle.
The Sikh delegation apprised him of the miscreant elements, who are trying to harass the community members to harm the Sikh-Muslim brotherhood in the territory.