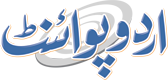 All Set To Celebrate Independence Day With National Zeal
Muhammad Rameez Published August 13, 2016 | 07:53 PM
HYDERABAD,(UrduPoint / Pakistan Point News - 13th August, 2016) : The residents of Hyderabad were all set to celebrate the 70th Independence Day of the country on Sunday with traditional national zeal while different areas of the city has already been decorated with national flags, buntings and lights. The Independence Day celebrations will start with thanks giving prayers in all mosques of Hyderabad and later flag hoisting ceremony will be held in various public and private sectors organisations and educational centres. The main flag hoisting ceremony will be held at the Old District Nazim Secretariat where the Commissioner Hyderabad Qaz Shahid Pervaiz will be the chief guest.
Besides the notables, the DIG Hyderabad Khadim Hussain Rind, Deputy Commissioner Hyderabad Moatasim Abbasi, and SSP Irfan Baloch will also attend the ceremony. Prior to flag hoisting, sirens will be sounded in Hyderabad at 8.59 am, while salute and march past of the police and national songs from school children will also be the part of the main Independence Day Celebrations. In connection with Independence Day celebrations, Pakistan Muslim League (N), Pakistan Peoples' Party, Pak Sarzamin Party and other political parties will hold public gatherings to pay homage to leaders and workers of independence movement. All Sindh Revenue Employees Association has arranged two day celebrations to mark the independence day.
National flag would be hoisted at midnight with advent of 14 August followed by fireworks and musical concert while fireworks were also arranged at different venues of the city. Mehran Arts Council and Sindh Culture department arranged special programs to highlight the Pakistan movement while directorate of education has instructed different colleges and schools of the city to arrange special ceremonies to mark the 70th independence day in befitting manner. In connection with Independence Day Celebrations, commissioner and deputy commissioner Hyderabad would distribute sweets and fruits among patients admitted in hospitals and to prisoners in jails.
University of Sindh Jamshoro, Mehran University of Engineering and Technology Jamshoro, Liaquat University of Medical and Health Sciences Jamshoro, Sindh Agriculture University Tando Jam and other public and private sector learning institutions would also arrange special events to celebrate the Independence Day with enthusiasm where besides flag hoisting ceremonies, various programmes including national songs and sports activities will be organised. Press Club Hyderabad has arranged an Independence Day event where representatives of different political parties, academics, journalists, social activists and people from different walks of life would participate and shed light of freedom movement.
Besides, various social welfare, sports and occupational organizations have also chalked out their programs for celebration of the Independence Day including rallies from different parts of Hyderabad district. Minorities too did not leave behind in celebrating the Independence Day and they have arranged different programs as well.
The diocese of Hyderabad Church of Pakistan would arrange ceremonies at Saint Thomas Church and Saint Philips Church where special prayers would be offered for peace and prosperity of Pakistan while role of Christian community in freedom movement would also be highlghted at the occasion. The local newspapers will bring out special supplements while radio and television channels will broadcast and telecast special programmes highlighting the struggle for creation of Pakistan. The District Police Hyderabad has planned strict security measures and due security cover to all events in order to avert any untoward incident during Independence Day celebrations.
Additional contingent of Police would be deputed at different places with installation of CCTV camera and setting up of police pickets to avert any untoward event.