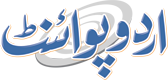 Allama Iqbal's Vision Provides Basis For Separate Homeland For Muslims
In India , By Naeem Khan Niazi/ Saeed Ahmed
Rukhshan Mir (@rukhshanmir) Published August 05, 2016 | 04:29 PM
LAHORE,(UrduPoint / Pakistan Point News - 5th Augst,2016) : Dr. Allama Muhammad Iqbal is a seer whose vision and struggle had provided a direction to the Muslims of India for creating a separate homeland in Indian Sub-Continent despite heavy odds in their walk to freedom.
He embodied all qualities of a philosopher king, revolutionary poet, visionary leader and a political thinker who outwitted the mighty British and the clever Hindus. Iqbal is regarded in high esteem by the Muslims and the world as a poet, politician, philosopher, barrister, scholar and as the one who inspired the Pakistan Movement. Iqbal's Presidential Address at Allahabad in 1930 laid foundation of the 'Two Nation Theory' while his thoughts awakened Islamic nationality among the Muslims of India.
Through the philosophy of 'Tasawwar-e-Ummah'(Idea of one nation), the sense of Muslim Nationhood (a single unity) became a major factor in the creation of Pakistan. The great poet-philosopher and active political leader, Allama Iqbal was born at Sialkot, Punjab, in 1877.
He got his early education in a traditional way. Iqbal, later joined the Sialkot Mission school, from where he passed his matriculation examination. He obtained his Bachelor of Arts Degree from Government College, Lahore in 1897. Two years later, Iqbal completed his Masters Degree and joined the faculty at Oriental College, Lahore, as a lecturer of history, philosophy and English. He then proceeded to Europe for higher studies.
Having obtained a degree from Cambridge University, he completed doctorate at Munich and finally qualified as a barrister. Allama Iqbal returned to India in 1908 and started practising law.
Besides teaching, Iqbal continued to write poetry and started an active role in the Muslim League. Iqbal was a critic of the mainstream Indian National Congress, which he termed as dominated by Hindus and was disappointed with the League during the 1920s.
The League was absorbed in factional divides between the pro-British group led by Sir Muhammad Shafi and the centrist group led by Quaid -e-Azam Muhammad Ali Jinnah.
In November 1926, with the encouragement of friends and supporters, Iqbal contested for a seat in the Punjab Legislative Assembly (PLA) from the Muslim district of Lahore, and defeated his opponent by a margin of 3,177 votes. Punjab University urdu Department, Professor Dr Fakhar ul-Haq-Noori told APP that Allama Iqbal firmly believed in the separate identity and unity of Muslim of India including Muslim Ummah and dedicated his writings to protect this identity, Due to the political insight of Iqbal, the dream of a separate homeland for the Muslims of India became inevitable, he added.
Prominent worker of Pakistan Movement and close aide of Quaid-e-Azam Muhammad Ali Jinnah, Col (Retd) Raja Sultan Zahoor Akhtar Kiani said that Allama Iqbal's Presidential Address at Allahbad in 1930 determined the political path of the Muslims of sub-continent.
Kiani said that in his address, he in clear words said: "I would like to see the Punjab, North-West Frontier Province, Sindh and Balochistan been combined into a single state". Kiani pointed out that Iqbal demanded a sovereign independent Muslim state even before the Muslim League demanded it in Pakistan's Resolution. Sultan Zahoor said that the creation of Pakistan is based on the two-nation theory of Allama Iqbal.
Quaid-e-Azam was a great leader who united the people to realize the dream of Allama Iqbal. Paying tribute to the thoughts of great thinker, Raja said that Allama Iqbal, with his dynamic political insight defeated British and Hindu philosophy on ideological basis.
Under his epoch-making struggle and poetic message, muslim of the subcontinent got a separate homeland, he said. Vis a vis Iqbal's ideology, Quaid-e-Azam said that we are a nation with our own distinctive culture and civilization, language and literature, art and architecture, Names and nomenclature, sense of values and proportion, legal laws and moral code,customs and Calendar, history and tradition, aptitudes and ambitions, in short, we have our own distinctive outlook on-life and of-life", Sultan Zahoor further said.