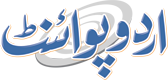 American Business Council Celebrates First ESG Excellence Awards
Umer Jamshaid Published September 02, 2023 | 08:05 PM
The American Business Council (ABC) in Pakistan announced the 1st Annual Environmental, Social, and Governance (ESG) Awards ceremony to commemorate companies that have made strides in sustainability and social impact
KARACHI, (UrduPoint / Pakistan Point News - 2nd Sep, 2023 ):The American Business Council (ABC) in Pakistan announced the 1st Annual Environmental, Social, and Governance (ESG) Awards ceremony to commemorate companies that have made strides in sustainability and social impact.
The winners included Coca Cola Pakistan (Environment - Nature Saviour), Pepsico (Environment - Response to Climate Change), PMI (Social), KFC (Social) and McDonald's (Environment), said a news release on Saturday.
With more than 60 member companies that are US-backed, ABC's network contributes about $1 billion in taxes annually and employs over 1 million Pakistanis.
This event was attended by 100+ of the leading multinational CEOs, business leaders, government officers, and climate change experts. Senator Fawzia Arshad was the chief guest.
She said, "The alarming rise of climate disasters in our country can only be mitigated if the private sector and the public sector work together. This is not a one institution job." Present at the award ceremony were President of the ABC, Jamshed Safdar, ABC's Chair for ESG committee Fahad Ashraf, USAID Senior Partnerships Adviser to the Mission Kanwal Bokharey, previous chairman of Karachi Port Trust, Tariq Huda, Amber Rahim Shamsi, Director at IBA university's CEJ office, former Federal Minister for Climate Change, Malik Amin Aslam and Economic Unit Chief US Counsel General, Leah Severino.
The awards were applauded by trade associations and chambers including KCCI and OICCI.
A panel of expert judges that chose the winners included notable environmentalist Afia Salam, Nazifa Butt, Senior Manager Climate and Energy Program at WWF-Pakistan, Simi Kamal, chairperson of Hissar Foundation, Shaista Ayesha, CEO SEED Ventures, Syed Omar Public Affairs director of CCI, and Babar Aziz Bhatti, CEO Green Earth.
A panel discussion on ESG challenges was part of this session where experts from respective fields shared their insights on the significance of ESG in today's corporate world.
ABC Senior Vice President and head of its ESG Subcommittee, and Vice President of Coca Cola Pakistan, Fahad Ashraf: "Businesses have been committed to collectively accelerating Pakistan's Climate change vision. We feel real change happens when we have a positive ecosystem that rewards good social actions by corporates. Which is why we decided to recognise impactful work to inspire others for similar change." About the American Business Council (ABC):The American Business Council in Pakistan is a premier business association representing American companies and organizations operating in Pakistan. ABC is dedicated to promoting business relationships between the United States and Pakistan, fostering corporate social responsibility, and advancing sustainable business practices. It has over 60 member companies with a combined annual revenue of over Rs 600 billion.