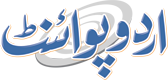 AMRI Urged To Prepare Machinery Matching Needs Of Small Farmers
Fakhir Rizvi Published August 15, 2016 | 05:24 PM
MULTAN, (UrduPoint / Pakistan Point News - 15th Augst,2016) : Parliamentary secretary on agriculture MPA Rana Ijaz Ahmad Noon on Monday asked scientists and engineers of Agricultural Mechanization Research Institute (AMRI) to prepare modern agriculture machinery matching needs of small farmers who account for 96 per cent of the total farming community in the country.
Presiding over a consultative meeting at AMRI Multan for preparation of agriculture machinery matching farmers' requirements, Rana Ijaz said that Chief Minister's Rs 100 billion agriculture package also focuses farm mechanization and added that the initiative deserves a proper response from agriculture researchers and engineers for provision of modern agriculture tools and machinery to farmers at affordable price. He asked officials concerned to provide training to small farmers on how to operate and maintain agriculture tools and machinery. Ijaz Noon disclosed that every field assistant was being assigned a union council for the promotion of farm mechanization practices in his target area and they would soon be provided a 125 CC motorcycle equipped with soil sampling and pest scouting kits besides smartphones. Vice Chancellor Muhammad Nawaz Sharif University of Agriculture (MNSUA) Dr.
Asif Ali said that all the stakeholders including farmers, manufacturers, engineers and agriculture officials have presented some workable suggestions. He underlined the need for promoting precision agriculture to lessen cost and obtain good results. However, for this to happen, electrical and mechanical engineers are required adding that AMRI should provide master trainers to train farmers on operating and maintaining the machinery at their door step. He said that 36 Hi-tech service centres were being set up in Punjab under Chief Minister's Kissan Package.
He added that an agriculture commission was also being set up on the orders of CM. AMRI director Ghulam Siddiq said that AMRI has so far prepared 106 agriculture machines since its establishment and 42 of them were being utilized in the field on commercial basis. He said that AMRI has so far provided specification of 2000 machines to the manufacturers. He said that work was in progress on preparing Olive Oil Extracting plant, mango pruner, garlic planter and harvester, and a modern spray machine. Director agriculture engineering Muhammad Ayub, Director Cotton Dr.
Sagheer Ahmad, EDO agriculture Shafqat Hussain and other officials were also present.