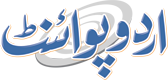 ANF Recovers 6.9 Tons Narcotics Worth Od Rs 10 Bln
Umer Jamshaid Published August 17, 2016 | 03:24 PM
ISLAMABAD, (UrduPoint / Pakistan Point News - 17th Augst,2016) : Anti Narcotics Force (ANF) has seized 6.9 tons narcotics worth Rs 10 billion in international market while conducting 17 operations across the country.
The seized drugs comprised 1.098 tons heroin, 5.8 tons hashish and 35.8 kg opium. During these operations, 20 persons including two females involved in drug trafficking were arrested while four vehicles were also impounded.
ANF also apprehended five absconders in a special drive. These operations were carried out at Islamabad, Rawalpindi, Lahore, Faisalabad, Kohat, Peshawar, Karachi and Qilla Abdullah. According to details, ANF Quetta in two separate intelligence led operations at Qilla Abdullah, seized 1.08 tons heroin and 5.77 tons hashish.
Both drug consignments were secretly stocked at sites far away from the populated area. ANF Rawalpindi recovered 1.5 kg heroin from personal possession of lady drug carriers who was arrested near Chungi No.
26 Bus Stop, Islamabad. In another operation, ANF Rawalpindi raided a courier service company and seized 90 gram heroin concealed tactfully inside a lady shirt. Yet in another operation, ANF Rawalpindi airport team arrested a suspected passenger namely Iqbal resident of Lahore at Benazir International Airport, Islamabad, who confessed of having ingested Heroin filled capsules.
ANF Lahore on pursuance of information intercepted a Jeep near Thokhar Niaz Baig, Lahore and recovered 28.8 kg Opium. Two persons identified as Hassan Laik and Asif Jamal, both r/o Swabi were rounded up during the operation. In another operation, ANF Lahore recovered 350 gram heroin from a UK bound parcel.
Yet in another operation, ANF Lahore arrested an accused identified as Iftikhar Ahmed near main Motorway Toll Plaza, Faisalabad and recovered 500 gram Hashish.
In fourth operation, ANF Lahore on searching a Hiace van near main Motorway Toll Plaza, Faisalabad recovered 9.6 kg hashish from possession of Shazaib r/o Mardan.
In fifth operation, ANF while acting on a tip-off, intercepted a Toyota Corolla car near Motorway Toll Plaza, Faisalabad and recovered 7.2 kg hashish. Three persons, Waseem Afridi, Muhammad Hanif and Ali Akbar, r/o Khyber Agency were arrested.
ANF Lahore also seized a Suzuki Mahran car at main Motorway Toll Plaza, Faisalabad, recovering 5.75 kg hashish and arrested Aftab Khan. ANF Peshawar while intercepting a Suzuki Cultus near Shell Filling Station, Kohat Road, Peshawar recovered 8.4 kg Hashish and one kg Opium and arrested an accused Faheem Khan r/o Peshawar.
In another operation, ANF Peshawar on pursuance of information searched a Toyota Corolla Car near Kacha Garhi, Jamrud Road, Peshawar, which led to seizure of 15.30 kg heroin, 11 kg hashish and six kg opium while four drug traffickers were sent behind the bars.
ANF Peshawar also recovered 200 gram heroin and netted a lady smuggler, Bashira Bibi. In fourth operation, ANF Peshawar recovered 12 kg hashish. ANF Karachi arrested two local drug peddlers identified as Hassan Ali and Javed, both r/o Karachi along with 2.4 kg hashish.
In another operation, ANF Karachi recovered 3.5 kg hashish from Muhammad Shakeel r/o Karachi, who was also arrested near Murtaza Churangi,Karachi. Meanwhile, ANF in its drive against absconders in narcotics cases apprehended five absconders in different operations conducted at Sargodha, Multan, Lahore and Peshawar.
All cases have been registered and further investigations are underway.