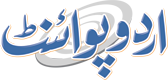 APA Standing Committee To Meet On July 26
Fakhir Rizvi Published July 25, 2016 | 04:10 PM
ISLAMABAD, (UrduPoint / Pakistan Point News - 25th july,2016) : Two-day Standing Committee Meeting of Asian Parliamentary Assembly (APA) would start from July 26 (Tuesday) on the topic `Economic and Sustainable Development'. Speaker national Assembly, Ayaz Sadiq would be the guest of honour while Chairman Senate Mian Raza Rabbani would present opening address.
Deputy Secretary General APA on Economic and Sustainable Development, Ali Khorram would also present his remarks in the inaugural session.
APA Secretary General would give presentation on implementation of resolutions on `Financial Affairs: Ensuring Efforts for Economic Growth', The role of APA Parliaments to adopt Legislation in Supporting Implementation of the Sustainable Development Goals and Asian Integrated Energy Market on the first day. While on the second day, presentation and discussions will be held on Environmental Issues, poverty Eradication, education for All and Women Empowerment.