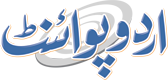 APHC Chairman Sees Anti-movement Motive Behind Reshuffle
Fahad Shabbir (@FahadShabbir) Published August 02, 2016 | 04:40 PM
ISLAMABAD,(UrduPoint / Pakistan Point News - 2nd Augst,2016) : The Chairman of All Parties Hurriyet Conference, Syed Ali Gilani in Indian occupied Kashmir (IOK) has said that the recent reshuffle in the administration is aimed at suppressing the ongoing movement. Syed Ali Gilani in a statement issued in Srinagar while commenting on the transfer of one Baseer Khan as divisional commissioner in the territory said, the administration has appointed an Ikhwani mindset person who belongs to the tribe of the Killer Force on a very important post in Kashmir, Kashmir Media Service reported. Baseer Khan will replace Asghar Hassan Samoon. Syed Ali Gilani referred to a high court order of March 2013 in a case related to land grab in Gulmarg and said that the court had termed this person (Khan) incompetent for any higher and sensitive post.
"Immediately after the appointment, this person constituted a squad of government employees who have begun threatening the other employees to join their duties," he said.
"He (Khan) has also asked the squad to use whatever means to bring the employees to the offices and even the hospital ambulances which are meant for the patients," the APHC Chairman said. He maintained that the freedom struggle of Jammu and Kashmir is an indigenous movement and every section of the society has to play a role in this struggle. He said that the officers, employees and the bureaucrats of this territory had a greater role to play in this ongoing struggle because the local paid agents of India were using their favorite officers and bureaucrats to implement the dictations of New Delhi. "We know that some bold and conscience officers of Kashmir are fully aware of the anti-people agendas of these pro-Indian politicians and they also resist them," he added.