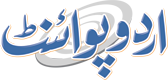 Assassin Of Security Guard And Bike Lifters Arrested
Faizan Hashmi Published July 21, 2016 | 06:46 PM
ISLAMABAD, (UrduPoint / Pakistan Point News - 21th july, 2016) : Islamabad Police have arrested six outlaws including an assassin of security guard and two bike lifters besides recovering two stolen bikes from them, a police spokesman said. A special team of Koral police station headed by Sub-Inspector Sultan Mehmood arrested an accused involved in killing a security guard at `Taramri Chowk' on December 20, 2015 and looting gold ornaments and other valuables from shops after breaking their locks.
He has been identified as Lal Hussain s/o Muhammad Raza resident of Para Chanar and remained a jail bird for his involvement in dacoity cases.
 Meanwhile, Sabzi Mandi police arrested Jan Agha and Hidyat involved in bike theft cases besides recovering two stolen bikes from him.
Ramana police arrested two Afzal and Fawad Ahmed for decanting gas in cylinders illegally. Sihala police arrested Farhan, an errant and absconding driver of vehicle (RIS-2312), who hit a 9-year old child during driving resulting his death. Cases have been registered against these nabbed persons and further investigation is underway.