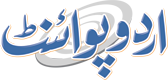 Audit Of Public Sector Spending Essential For Transparency:
President
Rukhshan Mir (@rukhshanmir) Published July 27, 2016 | 04:36 PM
ISLAMABAD, (UrduPoint / Pakistan Point News - 27th july,2016) : President Mamnoon Hussain Wednesday said that the audit of public sector spending was very essential to ensure transparency, judicious utilization of money and accountability.
The President appreciated the improvement in performance of the office of the Auditor General and noted with satisfaction that the office had made recoveries worth billions of rupees. He also appreciated the work of Auditor General and emphasized the need for improving the audit system to deliver even better results. The President expressed these views while talking to Auditor General of Pakistan (AGP) Rana Assad Amin who called on him, a press release said.
The President underscored that menace of corruption could be eliminated if effective action was taken on the irregularities pointed out in the audit reports.
He hoped that AGP would make audit more effective and utilize the latest audit techniques to ensure judicious utilization of public money and curb irregularities. The Auditor General apprised the President about salient features of the annual report and said the policy of merit was being strictly observed in the organization which was delivering better results.