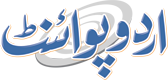 Awareness Workshop For Beauty Salon Owners
Faizan Hashmi Published August 17, 2016 | 11:09 PM
FAISALABAD, (UrduPoint / Pakistan Point News - 16th August, 2016) : The Punjab Revenue Authority in collaboration with German Technical Corporation (GIZ) on Wednesday organized an awareness workshop for beauty salons owners and operators to pay sales tax on services. Parliamentarians Madeha Rana and Fatima Fareeha were chief guests while Commissioner Revenue Authority Hassan Raza Saeed, Additional Commissioners PRA Ayesha Ranjha, Asad Aziz, representatives of GIZ Mr Kjeld Elkjaer, David Davidsson, Ifaza Waheed and beauty salons owners and operators also participated in the workshop.
Speaking on the occasion, parliamentarians Madeha Rana and Fatima Fareeha said the Punjab government had focused on providing the best services to people and payment of tax was necessary to raise the government revenue.
They said seminars and workshops could create awareness among tax payers before issuing them final recovery notices. They added the government would resolve the issues being faced by beauty salons regarding registration to PRA.
Commissioner PRA Hassan Raza Saeed said the Punjab Revenue Authority would arrange meetings to meet beauty salons owners and operators next Tuesday & Wednesday to enhance cooperation.