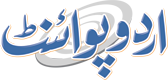 Azadi Train Given Warm Welcome At Sangla Hills, Sukhiki,
Hafizabad Stations
Fahad Shabbir (@FahadShabbir) Published August 17, 2016 | 09:26 PM
HAFIZABAD, (UrduPoint / Pakistan Point News - 16th August, 2016) : Azadi Train on Wednesday got a warm welcome during one-hour stay at Sangla Hills, Sukhiki railways stations and Hafizabad junction.
As the train arrived at these stations and junction, a large number of people accorded warm welcome who had been waiting for it. The locals distributed sweets on the occasion.
They also showered rose petals on the arrival of Azadi Train.
The railway stations and junction had been beautifully decorated with buntings, national flags, banners and portraits of historic and cultural places and heroes of the Independence Movement.
Incharge Azadi Train operation Sajid Bashir Raja informed APP that Azadi Train will reach Gujrat tonight adding that it will depart for Gujranwala and Lahore on Thursday. He expressed thanks for the people who gave warm welcome to the train at these stations.