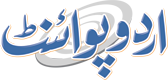 Balochistan, FATA Priority Areas For Imparting Technical, Vocational
Training
Sumaira FH Published July 30, 2016 | 07:50 PM
ISLAMABAD, (UrduPoint / Pakistan Point News - 30th july, 2016) : Executive Director National Vocational and Technical Training Commission, Zulfiqar Ahmad Cheema has said that under the Prime Minister's Youth Skill Development Programme, training is being imparted to the youth of Balochistan, FATA and the far flung areas on priority basis.
Currently, 2000 students are being technically trained in various vocations in which 1195 male trainees and 805 female trainees are included, said a press release here Saturday. Zulfiqar Cheema, in a directive, instructed the heads of institutes to upgrade their labs and workshops to increase the quality and standard of training so that there are better chances for the students to secure jobs.
He asked them to hold healthy skill competitions among the trainees which will increase their interest in the courses. He further said that sports and other healthy activities may be arranged for the trainees to boost their morale.
He said that such activities will not only polish their personalities but also enhance their managerial qualities and help them become a useful citizen of the country.
To examine the quality of training and status of facilities being provided to the trainees has visited various institutes of Quetta.
While talking to the trainees at Pearl Institute of Quetta, he said that upon completion of the courses, they will be provided with respectable jobs which will enable them to not only support their families but also become a useful asset of the nation.
He encouraged the students to focus on their training and assured them that NAVTTC will grant interest free loans to them in case they would want to start their own business. He further added that NAVTTC will facilitate them in securing jobs at local and international market through the job placement center.
The heads of more than 30 technical and vocational institutes of the region were present on this occasion.