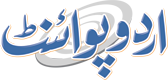 Be Carefull About Food In Monsoon To Avoid Complications
Muhammad Rameez Published July 29, 2016 | 06:41 PM
ISLAMABAD, (UrduPoint / Pakistan Point News - 29th july, 2016) : Health experts on Friday advised the citizens to take special preventive measures during current monsoon season in order to avoid medical complications. They said that any negligence in taking food stuff may harm the health of those who are more venerable to having seasonal diseases like diarrhea, food-poisoning, allergies, digestive imbalance, respiratory track problems and several types of infections. Health Expert Dr Waseem Khawaja from Pakistan Institute of Medical Sciences (PIMS) said that "It is a high time of taking care of health with start of high risk season and we have to take some measures from avoiding seasonal complications." He advised the citizens for not eating fast food and snacks at roadside stalls.
"This may give rise to stomach infection", he added. He said "Most of the time, people suffer from the problem of indigestion during the monsoon season as the airborne bacteria are very active and can easily get inside your body with the food you eat.
" "During the monsoon season, humidity is really high in the environment, and the ability of body to digest slows down", he said.
It will be better for people to avoid the oily food which are prepared in street, he added.
"Only the healthy food prepared at home must be taken. Never eat unsealed soggy snacks". "Since water borne diseases are quite common during the monsoon season, try not to drink water that is not purified", he said.
"Even after filtration, it is better to drink the boiled water as this will kill all germs and bacteria that have been formed in water" he added. An official of Provincial Disaster Management Authority (PDMA) urged that citizens to be careful about the activities they perform and adopt precautionary measures owing to current monsoon season.
He advised people to "keep themselves away from electric poles, sign boards and trees in rain and storm." He asked people not to touch bare wires, avoid usage of electrical home appliances with faulty and cracked electrical wires.