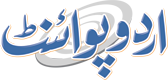 Belongingness To A Low Social Class Caused A Hindu Reporter
To Forcefully Drink Water From A Disparate Glass By His Colleagues At The Workplace.
Umer Jamshaid Published June 28, 2016 | 04:12 PM
Karachi, (UrduPoint / Pakistan Point News - 28th june, 2016) : Belongingness to a low social class caused a Hindu reporter, to forcefully drink water from a disparate glass by his colleagues at the workplace.A senior reporter of Associated Press of Pakistan (APP), Sahib Khan Oad has been discriminated due to his scheduled caste, by not being allowed to drink or eat in the containers shared by other muslim staff.
Acclaimed by dadu district, oad pursued his masters degree from quaid e azam university islamabad followed by MPhil in mass communication from Sindh University which he is currently enrolled in.
After being co-opted on the post of reporter in APP islamabad, he was relocated in Hyderabad and then Karachi in April of the ongoing year, respectively. The invidious attitude began when his younger son, Raj Kumar made his first visit to oad's office and all the staff realized that he actually belonged to Hinduism.
"The word "khan" in my name has created misunderstanding regarding my religion among the office members", he exclaimed. "The bureau chief told me to separate my drinking water glass in the office because some colleagues had certain doubts."The situation got worst after the month of Ramadan recommenced.
he was being forbidden to have iftari at the same dining table and was instructed to use his owned unshared utensils in the office. "Now I have started bringing my separate utensils for the office", he said.APP Karachi bureau chief Parvez Aslam negated all the accusations and justified his request by saying that it was his flu because of which we asked him to carry his own glass and plate.
Aslam intersected a point that oad was supported by him while he was transferred from Hyderabad. he labeled the racism charges as "total propaganda". He also offered that whoever has doubts can certainly come to my office and observe his rights while he eats iftar with us.
In the mean time a inquiry has been set up by APP managing director Masood Malik. A letter has been written by the Pakistan Institute of Labour education and Research (Piler), an organisation that supports labor rights, to Federal information minister Pervaiz Rashid regarding this discriminatory issue."We are really shocked to know that a bureau chief of a government news agency has pressurized a reporter to drink in a separate glass because he is Hindu," wrote Piler executive director Karmat Ali.