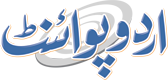 Bilawal Blasts Modi's Statement On Balochistan
Fahad Shabbir (@FahadShabbir) Published August 17, 2016 | 06:42 PM
ISLAMABAD, (UrduPoint / Pakistan Point News - 17th August, 2016) : Chairman Pakistan Peoples Party (PPP) Bilawal Bhutto Zardari has strongly reacted to the statement of Indian Prime Minister Narendra Modi about Balochistan and Gilgit-Baltistan and termed it highly provocative, irresponsible and inflammatory for the people of Pakistan.
"Modi should first stand accountable to the international community for unending and perpetual atrocities against Kashmiris, Muslims and Dalits in Held Kashmir and India. Balochistan is an integral part of a democratic Pakistan.
He has no right to speak on our internal issues," he stated in a statement issued by the party secretariat. Bilawal Bhutto said that Indian Held Kashmir was under curfew since many weeks and 79 innocent Kashmiris have been mowed down by the Indian armed forces within last two months alone.
He said the people of Pakistan would not tolerate such language from Mr.
Modi against Balochistan or any other integral part of Pakistan. "We are a sovereign nation having all the tools to maintain our sovereignty at every cost," he added. PPP Chairman said that his party along with all the democratic forces of Pakistan have condemned the outrageous remarks of Narendra Modi and asked him to allow the right of self-determination to the people of Kashmir under UN aegis instead of dilly-dallying and prolonging the issue.
"Attempts to divert the attention from world's only nuclear flashpoint Kashmir won't work," he further added, Bilawal Bhutto called upon the United Nations Security Council to intervene immediately to halt the war-mongering Indian Prime Minister Modi from dragging the region to devastation and to uphold sanity. He said PPP workers were standing with the people of Pakistan in a unified and integrated unity to fight against any aggression from the enemy.