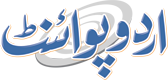 Bilawal Expresses Grief On Rain-related Deaths
Umer Jamshaid Published August 06, 2016 | 06:10 PM
KARACHI, (UrduPoint / Pakistan Point News - 6th August, 2016) : Chairman Pakistan Peoples Party (PPP), Bilawal Bhutto Zardari, has expressed grief over the deaths in rain-related incidents including electrocutions by fallen electricity wires in Sindh. In a statement issued here on Saturday he asked the Sindh cabinet and the elected representatives to remain alert in their respective areas during monsoon. The PPP Chairman also asked the relevant authorities to ensure that rain water is drained out within shortest possible time. He was of the view that the Federal authorities should also make certain that its transmission electricity lines were maintained properly and secure the same from playing havoc during rains.
Bilawal Bhutto Zardari pointed out that unannounced load-shedding of long durations during rainy season were making the life of people miserable.
He claimed that K-Electric's inefficiency plunged almost entire Karachi into darkness while Hyderabad and Sukkur electricity supplies inflicted worst conditions in their areas. PPP Chairman said that losses in rain-related incidents could be averted or minimized through proper planning and precautionary measures.