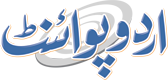 Bushra Bibi's Ex-husband Khawar Maneka Arrested From Lahore
Abdullah Hussain (@Abdulla99267510) Published September 25, 2023 | 03:38 PM
The Anti-Corruption Establishment (ACE) has arrested Maneka over charges of unauthorized construction on the cemetery land.
LAHORE: (UrduPoint/UrduPoint / Pakistan Point News-Sept 25th, 2023) Khawar Farid Maneka, the former spouse of Bushra Bibi, the wife of Pakistan Tehreek-e-Insaf (PTI) leader Imran Khan, was arrested by the Punjab Anti-Corruption Establishment (ACE) on Monday.
He was arrested over charges related to unauthorized construction on cemetery land.
An ACE spokesperson confirmed Maneka's arrest, revealing that it followed a complaint filed by the deputy commissioner regarding the unlawful construction.
The sources reported that Maneka was apprehended at the airport as he attempted to leave the country.
The Federal Investigation Agency (FIA) stated that he was prevented from traveling to Dubai via a private airline at Lahore airport due to his inclusion in the exit control list (ECL).
Maneka has now been handed over to the ACE team. Notably, he is a senior customs official and shares three daughters and two sons with his former wife, Bushra Bibi, who comes from a landowning family in Punjab.
Her first marriage, which lasted approximately 30 years, was to Maneka, a member of a politically influential Punjab family.