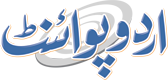 Call For Implementing New LPG Policy
Sumaira FH Published August 13, 2016 | 09:55 PM
LAHORE, (UrduPoint / Pakistan Point News - 13th August, 2016) : Liquefied Petroleum Gas Association of Pakistan (LPGAP) Chairman Farooq Iftikhar here Saturday urged upon Ministry of Petroleum and Natural Resources to implement the new LPG policy announced by the government a few months ago. He elaborated that high cost of local LPG, non-implementation of new LPG policy and continuous violation of OGRA rules by importers and some LPG marketing companies had pushed law abiding marketing companies to the wall thus putting their huge investment on stake. Farooq Iftikhar said that business of LPG supply was conducted by LPG marketing companies as a social services to the community in areas where gas transmission companies failed to provide piped natural gas.
He was of the view that not granting permission to alternate fuel such as LPG to be used by commercial transport vehicles, had increased dependence on costly imported oil, LNG and imported LPG.
"Today Pakistan's approximate LPG production stands at around 2000 MT per day which is expected to go up to 2300-2400 MT by the end of December 2016 against total daily consumption of around 2800-3000 MT," he added. The LPGAP Chairman said high price of local product contributes heavy loss to the national exchequer on account of continuous losses being incurred by the LPG marketing companies.
On the other hand local producer of LPG, continue to pocket substantial profit in advance along with importers and LPG dealers. He said that LPG marketing companies which spent substantial amount in establishing its business were bearing losses for the last many months, and if LPG import was not curtailed and its price was not reduced, the importers would continue to reap huge profit. Besides keeping price on the higher side, the local producers are involved in collecting huge funds from marketing companies in the form of Signature Bonus against allocation of five MT for five years quota to them in advance, he mentioned.
The local producers did not address and adjust to fluctuation in international prices every month promptly thus further causing loss to the LPG industry. The LPGAP Chairman urged that Ministry of Petroleum, and the OGRA must take measures to bring down producer price and provide level playing field to the sellers of locally procured LPG.
He said that Finance Ministry should also act swiftly and help stop excessive import of LPG.