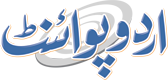 Call For Joint Efforts To Achieve Economic Targets
Mohammad Ali (@ChaudhryMAli88) Published August 22, 2016 | 08:38 PM
LAHORE, (UrduPoint / Pakistan Point News - 22th August, 2016) : Lahore Chamber of Commerce and Industry (LCCI) on Monday called for effective measures and joint efforts for economic revival of the country. LCCI president Sheikh Muhammad Arshad and Vice President Nasir Saeed said here that good governance was inevitable for both government and business community but businesses particularly need to strive for implementation of sound corporate governance practices to improve performance individually and boost investors' confidence in a bid to improve the economy that had been facing multiple internal and external challenges.
They said corporate governance was also essential in ensuring transparency, strong and balanced economic development as well as minimizing wastages. They said that Good Corporate Governance had emerged as a set of dynamic principles inevitable for developing an evil-free environment both vertically and horizontally for business proliferation. Sheikh Arshad said, "Corporate governance leads to a good flow of capital as well as minimizes corruption, risks and mismanagement, besides lowering capital costs.
It is imperative in a growing economy like ours to boost investors' confidence. The companies that have good corporate governance structures always perform better than those that have weak governance structures.
Every organization should have structures that ensure safe growth and business failures were largely due to poor corporate governance structures." He stressed the need for some modification in global corporate governance model, saying that it could not be same for all countries as ground realities and economic conditions were different in different countries.
Elaborating the point, he said that Pakistan had its own culture and traditions, therefore, family influence over business in this part of the land matters more than any country of the world, he added. While, Nasir Saeed said that like any developing economy, Pakistan also housed a large number of SMEs which not only employed major segment of workforce but also contributed to a great deal in GDP.
"Most of these SMEs are family owned enterprises and for that matter keeping in view the typical style of management adopted by Pakistani businessmen, the importance of learning about new concepts get manifold," he asserted. He said, it was really significant to understand that economy grew if SMEs grew.
It was therefore vital that all stakeholders of the economy like government, banks, industry, business promotion bodies to collaborate with each other to ensure the growth and sustainability of SMEs. The office-bearers said that an ultimate objective of good corporate governance was to ensure an efficient management to safeguard resources and minimize risks for shareholders. They said that good governance flourished necessarily in a corruption-fee environment.
On the other hand, poor governance was the most encouraging and breeding source of corruption and it disrupted the society's ideological characteristics. By establishing good corporate governance practices, institutions were able to reduce conflicts, motivate employees to perform at higher levels and strengthen accountability mechanism thus stimulating the country's economic growth and ability to achieve profitability.