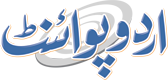 Capital Hospital To Have Bariatric Surgery Facility
Umer Jamshaid Published July 29, 2016 | 07:03 PM
ISLAMABAD, (UrduPoint / Pakistan Point News - 29th july, 2016) : Bariatric Surgery Unit, the first of its kind in the twin cities, has been inaugurated at Capital Hospital here Friday. Executive Director Capital Hospital Dr Fayaz Lodhi inaugurated the unit.
He said the bariatric surgery unit would facilitate the obese population in the twin cities. Obesity and the medical problems like diabetes hypertension obstructive sleep apnea depression etc were challenges of today's world, he said, adding professional and trained bariatric surgery team would facilitate the obese patients to cure the problem. On the occasion, a symposium on obesity and metabolic surgery was organized at the hospital, in which, metabolic and weight loss aspects of Bariatric Surgery were discussed. Dr Nadia Ahmed, Diplomat American board of Obesity Medicine, highlighted the need of metabolic surgery and described the different classes of obesity and their pathophysiology.
Dr Naeem Taj, Head of Surgery Department Capital Hospital described the surgical aspect of obesity and presented different cases of sleeve gastrectomy and its role in remission and cure of type 2 Diabetes Mellitus .
He emphasized the need of trained team of surgeons, physicians, dietician and psychologist for the management of this obese population. Dr Tanseer Asghar presented case of class 2 obese patient who underwent laparoscopic sleeve Gastrectomy at capital hospital Islamabad.
He also presented the bariatric surgery cases done by Dr Naeem Taj and Dr Tanseer Asghar and their outcomes.