Center For Precision Agriculture Inaugurated At PMAS-AAUR
Umer Jamshaid 26 days ago Wed 22nd September 2021 | 11:40 PM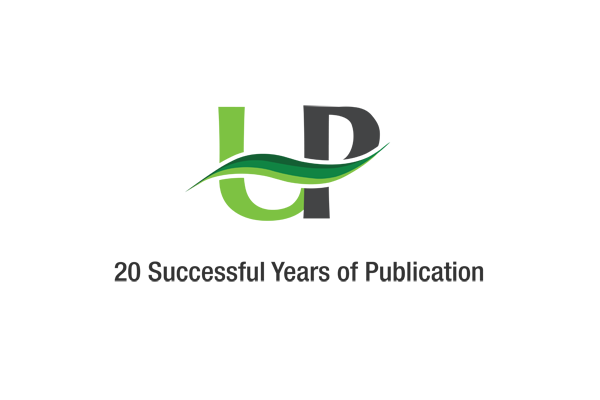 RAWALPINDI, (UrduPoint / Pakistan Point News - 22nd Sep, 2021 ) :It is imperative to devise best practices in agriculture and introduce technological solutions to enhance agriculture production.
The speakers at an inauguration ceremony of the Center for Precision Agriculture (CPA) and Engineering Lab, Pakistan Society of Agricultural Engineers (PSAE) Secretariat and oath taking ceremony of the PSAE's new office barriers here on Wednesday at Pir Mehr Ali Shah Arid Agriculture University Rawalpindi (PMAS-AAUR).
They also underlined the need for collaborative approach among all the stakeholders including government, industry, academia and especially agricultural engineers to address the challenges being faced by the agriculture sector.
Engr. Muhammad Najeeb Haroon, MNA & Chairman Pakistan Engineering Council (PEC) was the chief guest while Dr. Samreen Hussain Vice Chancellor, Begum Nusrat Bhutto Women University (BNBWU) Sukkur and Engr. Dr. Nasir Mehmood Khan, Registrar PEC were the guest of honor.
PMAS-AAUR Vice Chancellor Prof. Dr. Qamar-uz-Zaman, Engr. Dr. Muhammad Jehanzeb Masud Cheema General Secretary PSAE, senior faculty members and more than 200 agricultural engineers from various government departments were also present on the occasion.
The Arid Varsity Vice Chancellor Engr. Dr. Qamar-uz-Zaman who is also the patron-in-chief of the PSAE, in his welcome address said that the development, capacity building and training of agricultural engineers on new topics incorporated in the agricultural engineering such as machine intelligence, precision agriculture, drone technology is the need of time.
He reiterated that if the proper attention has not been given to this vocation, it will lead to an individual and national loss.
He stressed that the universities must prepare graduates in such a way that they could meet the challenges of the modern era and play their constructive role in progress and prosperity of the homeland.
Engr. Najeeb Haroon said that the engineers should be recognized and fully utilized to their maximum ability and potential. However he said that this requires a very honest approach in learning the skills for students and on part of the government to ensure proper infrastructure, up to date curriculum and professional training.
Engr. Mansoor Rizvi, the president of the society highlighted the manifesto of the newly formed society stating that they are committed to take up the employment challenges of Agricultural Engineering in the field of irrigation and farm machinery.
He said that if it is our mission to promote agricultural engineering, to educate the industry and create awareness about skilled agricultural engineer's graduate with, what differentiate them from other engineering fields and do lobby the government to promote incentives and imagine a new destiny for Pakistan.
Earlier, Chief Guest along with president PSAE, PMAS-AAUR Vice Chancellor, Registrar PEC, Vice Chancellor BNBWU, General Secretary PSAE and others senior officials inaugurated the CPA & Eng. Lab and PSAE secretariat. Chief Guest also took oath to the newly elected officer barriers of the PSAE society. A brief seminar was also held at PMAS-AAUR.