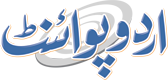 Chehlum Of Hazrat Imam Hussain Observed In Nawabshah
Umer Jamshaid Published September 07, 2023 | 08:14 PM
The Chehlum of Hazrat Imam Hussain (RA) was observed with religious fervor and sanctity in Shaheed Benazirabad district like in other parts of the country on Thursday
HYDERABAD, (UrduPoint / Pakistan Point News - 7th Sep, 2023 ) :The Chehlum of Hazrat Imam Hussain (RA) was observed with religious fervor and sanctity in Shaheed Benazirabad district like in other parts of the country on Thursday.
The main mourning procession was brought out from Imam Bargah Murtazvi and the main congregation was held at the junction of Masjid Road and Market.
The procession later passed the traditional routes. The routes were tightly secured and the connecting streets were closed for general public entry to the main route of the procession.
A police spokesman said that police contingents were deployed throughout the district on the occasion of Chehlum.
Meanwhile, the mobile service in the district was suspended and authorities said that it will resume after the conclusion of the mourning processions.