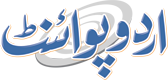 Children Education Imperative For Nation's Development: Chairperson NCHD
Mohammad Ali (@ChaudhryMAli88) Published July 29, 2016 | 05:51 PM
PESHAWAR, (UrduPoint / Pakistan Point News - 29th july, 2016) : Chairperson National Commission for Human Development (NCHD) Razina Alam Khan on Friday said investing in girl and women education carries high returns and improves livelihoods, lead to better child and maternal health and a first step towards prosperity. Addressing the Organizational Review Meeting (ORM) of NCHD that was attended by the Provincial and Area heads here, she said there is no justification-be it cultural, economic or social-for denying girls and women an education, adding illiteracy keeps women marginalized and constitutes a foremost obstacle to reducing extreme poverty. She emphasized that education, especially of girls is the key to success and development for the nations.
Smaller nations like city states of Singapore have GDP of 453 billion and per capita of 80,000 Dollars and Malaysian GDP $ 800 billion and per capita $11,000, because among other factors they have achieved 100percent literacy rate, long ago, she noted. "Our dream to become a developed nation cannot be fulfilled, unless we achieve 100 percent literacy rate and skill development to add value to our products," she said and added that for these gigantic tasks everyone has to put share for the sake of nation's education and everyone should join 'Each one Teach one' initiative of NCHD. Director Operation for Sindh Humera Hashmi, Acting Director Operation for KPK Anwar Iqbal, Acting Director for Punjab Muhammad Riaz, Acting Director Operation for Balochistan Sikandar Jillani, Senior General Manager for Gilgit-Baltistan Syed Akber and Acting Senior General Manager for AJK Bilal Bin Habib were present in the meeting along with Head office Management team.
The Chairperson noted that "we, the nation of approximately 200 million, with 57 million illiterate population and 24 million out of school children which includes 12.4 million girls, cannot join the technology driven -countries, unless we work day and night to educate our illiterates and enroll our children." Meanwhile, all the director operations shared progress of their respective provinces and areas.
Issues related to the implementation of projects and up-coming programs were discussed in detail by the participants. Director Education NCHD Iqbal-ur-Rehman briefed the participants about the status of education programmes, its ongoing projects, evaluation of NCHD programmes by Core Committee, NCHD future plans includes establishment of 2000 Adult Literacy Centers through PHDF in all the provinces for the age of 15 to 45 year, Prison Literacy Programme in 99 jails of Pakistan, Establishment of National Training Institute, Training of Feeder Teachers Establishment of 50 Non Formal Basic Education Schools and Madrasa Project. The chairperson said, NCHD along with other stakeholders with the Vision 2025 of Prof.
Ahsan Iqbal Federal Minister for Planning, Development and Reform, under the leadership of Federal Education Minister, Eng. Baligh ur Rehman would implement projects to increase Primary school enrollment up to 100 percent along with 90 percent achievement of literacy rate.