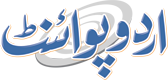 Classic Movie 'Mutthi Bhar Chawal' Screened At Lok Virsa
Fakhir Rizvi Published November 26, 2016 | 08:30 PM
ISLAMABAD, (UrduPoint / Pakistan Point News - 26th Nov, 2016 ) : Mandwa Film Club of National Institute of Folk and Traditional Heritage (Lok Virsa) on Saturday organized screening of classic movie 'Mutthi Bhar Chawal'.
Renowned filmmaker, director and actress Sangeeta, who acted in the movie, was the chief guest. Executive Director Lok Virsa Dr Fouzia Saeed and a large number of fans of Sangeeta also attended the event.
Speaking on the occasion, Sangeeta said she produced her first film in 18 years of age. Her father was not ready to allow her to direct films, however, on persistent requests she was able to get his nod, she added.
Sangeeta said she had recently produced a new film "Tum Hi Wo", which, she hoped, would be liked by the people. Replying to a question, she said today an actor started acting like a super star in case of only one hit film and making 'demands' from directors or film-makers.
"We used to work in very difficult situation. Even most of the hit films of the time were picturized by out-dated cameras," she recalled. Sangeeta lauded Lok Virsa for bringing improvements in various sections, including Heritage Museum, and establishing Mandwa Film Club.
The 1978 film Muthi Bhar Chawal was a super-hit film of Sangeeta. Its cast also included Ghulam Mohyedin, Nadeem, Kavita, Saqi, Romana and Rahat Kazmi while music was composed by Kamal Ahmed. Sangeeta had excelled in all aspects of acting.
Through persistent hardwork and perseverance, she reached the pinnacle of her remarkable career. In 1969, Sangeeta worked as a child star in the film Koh-e-Noor, which was directed by Agha Husaini. She made a series of outstanding films in 1970s and 1980s. Her fame continued to grow with every new movie. She earned many Nigar Awards for best performance in a number of films.